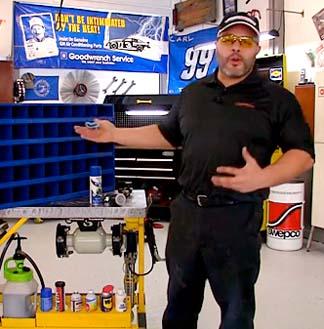 TurfNet contributor Hector Velazquez has been named to the board of directors of the International Golf Course Equipment Managers Association.
Velazquez, equipment manager at Walnut Creek Country Club in South Lyon, Mich., will join several others named as officers or board members of the association.
Mike Kriz of Arrowhead Golf Club in Rapid City, S.D., was elected the association's next president, and serving as vice president will be Henry Heinz of Belfair Plantation Golf Club in Bluffton, S.C., and secretary/treasurer John Weidler of Ironbridge Golf Club in Glenwood Springs, Colo. John Patterson of PGA National Golf Resort and Spa in Palm Beach Gardens, Fla., is the association's immediate past president.
Joining Velazquez on the board of directors will be Bret Hart of Turning Stone Resort in Verona, N.Y., Scott Sanderson of Stonebridge Country Club in Goffstown, N.H., Chris Rapp of Bellerive Country Club - St.Louis, Mo., Luke Spartalis of The Royal Melbourne Golf Club in Melbourne, Australia, Adam Thompson of Commonwealth Golf Club in Victoria, Australia, Alan Bussey of The Ford Plantation in Richmond Hill, Ga., and Kenneth Meals of Baltusrol Golf Club in Springfield, N.J.