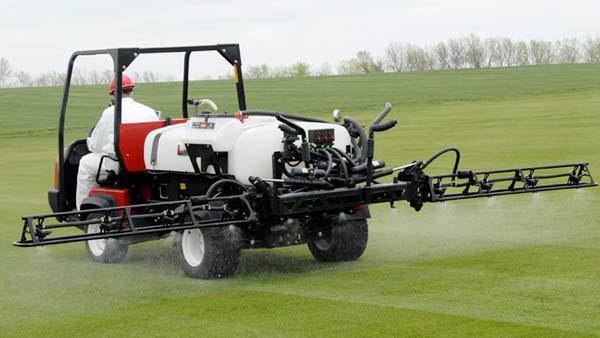 The companies that brought zombie weeds and obnoxious trousers to the Golf Industry Show in recent years have combined to deliver another loud message to their customers.
FMC Corp.
and
Arysta LifeScience
 have reached an agreement in which FMC will develop and market Arysta's Disarm fungicide and Xonerate herbicide in the United States and Canada.
The agreement went into effect Aug. 12.
With the active ingredient amicarbizone, Xonerate is labeled for control of annual bluegrass in warm- and cool-season turf, including Kentucky bluegrass.
Xonerate should be applied in spring or summer, depending on geographic location, at least two to four weeks after turf has begun actively growing. Poa will begin to yellow within about two weeks and will be gone in three to four weeks.
Disarm, with the active ingredient fluoxastrobin, is labeled for control of a variety of common turf diseases, including anthracnose, brown patch, dollar spot, fairy ring, fusarium patch, gray leaf spot, pink snow mold, Pythium blight, spring dead spot, summer patch, take-all patch, Waitea patch and zoysia patch.