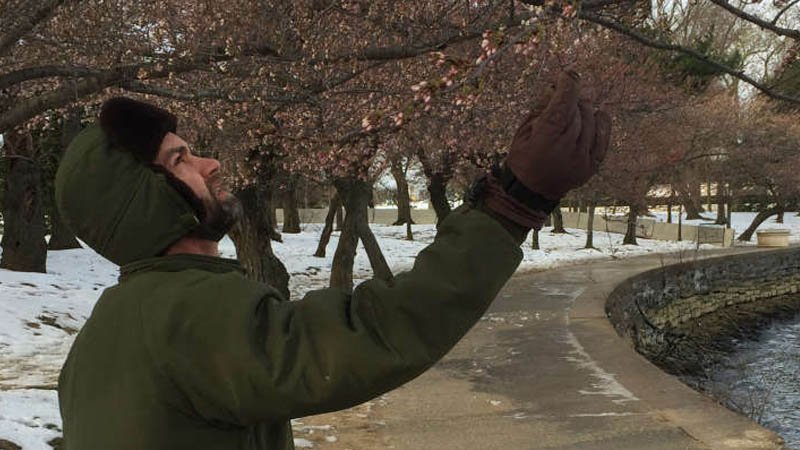 Megan Van Arsdale knows all about pressure. As a former golf course superintendent, she was all about pressure - pressure she placed upon herself and that heaped on her by golfers.
Although she's been gone from the golf business for four years now as grounds director for Boyle County Schools in Danville, Kentucky, Van Arsdale (pictured below) still is no stranger to pressure.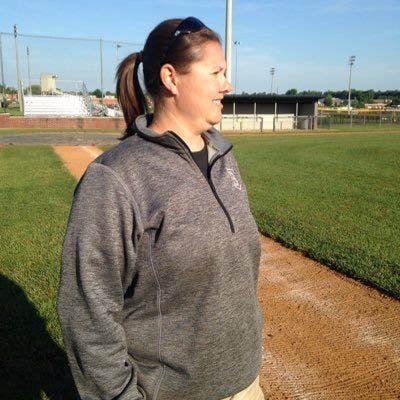 "I have high expectations for my fields because of the pressure I put on myself," Van Arsdale said. 
Pressure of a different nature forced Van Arsdale away from golf after a career that included prepping as an assistant under Mark Wilson at Valhalla Golf Club in Louisville, followed by seven years as superintendent at Danville Country Club. And although golf is her first love, she's right at home managing the school district's ball fields and grounds.
"I love golf, but I was burned out. The long hours and constantly battling weather, it just wears on you after a while, plus you have no social life from March to November," Van Arsdale said.
"People joke with me 'What took so long for you to get smart?' "
The pressure to produce is still there, but now most of it is self-imposed.
"I have higher expectations of my fields than my bosses do," she said. "I'm the first person they've had, beside mowing, to take care of their fields."
Six years ago, a different sort of pressure - namely club politics - eventually led Mike Stachowicz away from golf, after a 15-year career as superintendent in Massachusetts, and into the arms of the federal government in Washington where he works as a turfgrass specialist for the U.S. National Park Service.
"I saw the writing on the wall," said Stachowicz. "Politics can be difficult to navigate."
He recalls the challenges associated with trying to convince members of the damage inflicted by nematodes or the benefits of topdressing.
"Arguing science is hard in a political climate," he said. 
"If people can't see it, they think it's an excuse."
Now, rather than maintaining greens, tees and fairways, Stachowicz works on areas around D.C.'s monuments, including the National Mall, a 309-acre parcel between the Washington Monument and the Capitol that sees 35 million visitors annually and is the site of presidential inaugurations as well as regular concerts and celebrations in conjunction with many federal holidays. The change in venue has allowed Stachowicz to spend more time at home and keep the rigors of daily turf maintenance in their proper context.
"I'm more present in daily life with my family and I've been better at taking vacations," he said. 
The park system also happens to be one of the few places in Washington that is not politically charged.
"There's not that sense of personal failing that there is in golf," Stachowicz said. "Things can go wrong and it's not personal.
"The cool thing is I have an agency around me and they listen to me. The most controversial thing I do is close down areas to give them time to recover.
"People I work with believe me and see that I have expertise. That's a huge difference from golf. I'm not beating myself up constantly."
People joke with me 'What took so long for you to get smart?'
Back in Kentucky, Van Arsdale also welcomes the change from the life-or-death mentality on the golf course over day-to-day conditions.
"This job is the perfect combination," she said. "I do what I love, and I love growing grass. And I love growing athletic turf. I wish I had gotten into this earlier. I work some weekends, but I'm not married to the job. I have a job, I do it and I walk away from it. They understand I have a life."
When Van Arsdale arrived at Boyle County, there was nowhere to go but up for the district's athletic fields, which had never had a professional turf manager before Van Arsdale.
"I can only do so much, I don't spray fungicides at all. I do spray foliar fertilizers and PGRs, and I spray for grubs," she said. 
'When I first got here, to improve the turf I aerified a lot and added a ton of seed to get a good stand of grass so they were not playing on a weed patch. It took a couple of years. I can see now just how much of my work ethic and background I learned from Mark while at Valhalla. I enjoy the sports turf community. Would I return to golf? Probably not.  
"I feel appreciated and I like what I am doing for student athletes. It's nice to have a high school baseball team that is proud of their home field."