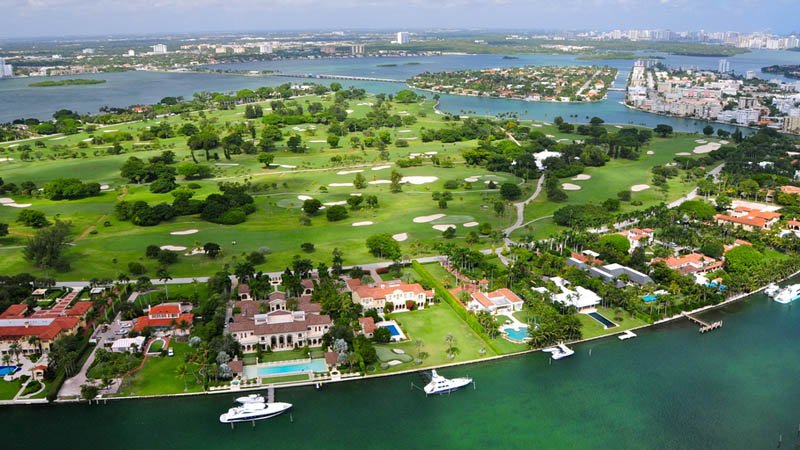 Roundup is the byproduct of years of scientific research, but its future, and that of many other popular pesticides, could be determined by raw emotion.
As representatives are preparing to march on Washington, D.C., in the next edition of National Golf Day in May, lawmakers in Miami took the first step in banning one of the golf industry's most widely used chemistries. 
No one should have been surprised last week when the city of Miami approved a resolution banning the use of herbicides containing glyphosate on city property. The ban affects city works and contractors working on behalf of the city. The PR campaign to stop the use of such pesticides is well organized, much more so than any efforts to save them.
Although the Miami ban on glyphosate, the third in Florida so far, does not mention residential or commercial - which has the potential to be far more widespread - the story should serve as a wake-up call of challenges that are on the horizon.
Glyphosate is the world's most popular herbicide and is an essential tool for golf course superintendents nationwide. Those who hope to continue using this and other pesticides targeted by environmental groups would be well advised to mobilize, much the way state associations did in response to water-use restrictions, to educate lawmakers on the responsible use of such products by those who are licensed to apply them.
The Miami resolution, introduced by councilman Ken Russell, came in response to the city's continued reliance on glyphosate. According to published reports, the city used 5,000 gallons of it last year, and there is growing concern in South Florida how it might affect the environmentally sensitive waterways, particularly Biscayne Bay.
There also is concern that glyphosate could be a cancer-causing agent, though there are arguments on both sides of that issue.
A California jury last year ordered Monsanto to pay $289 million to a school groundskeeper who said his terminal cancer was caused by the popular weed killer. That figure was later adjusted by a judge to $78.5 million. However, in 2017, a study published by the Journal of the National Cancer Institute said there was no scientific evidence to link glyphosate and cancer in people. Another study published in Brazil came to the same conclusion.
There are countless examples of superintendents across the country who successfully manage golf courses without upsetting the balance of environmentally sensitive areas that are in close proximity.
Whether glyphosate is in fact a carcinogen remains to be seen, there are concerns about how long it subsists in the soil.
Developed in the 1970s by Monsanto, Roundup promises weeks of weed control, but there is strong evidence that the active ingredient subsists in the soil for much longer. Data presented at the 2014 Acres USA conference on sustainable and organic farming found traces of glyphosate in the soil 10 years after application and a recent study found the chemistry in dozens of wines and beers available on the market.
Some studies even suggest glyphosate might be harmful to bees. I don't know whether the chemistry adversely affects pollinators, but I do know from first-hand experience that ants and spiders do not like it very much.
Glyphosate has been named in more than 10,000 lawsuits globally, and Bayer, which acquired Monsanto in 2018, vows to fight those claims.
Synthetic pesticides and fertilizers are coming under increased scrutiny globally and have been banned outright in some locales. It is time to start thinking about proactive measures now to ensure future access to such products, much in the same way many state associations did when regional government bodies threatened to turn off water. Although there is a big difference between synthetic pesticides and water and defending one against mounting popular opinion will be a challenge, it is possible to demonstrate responsible pesticide use. In fact, there are countless examples of superintendents across the country who successfully manage golf courses without upsetting the balance of environmentally sensitive areas that are in close proximity. 
Those who want continued access to glyphosate - and other pesticides on the watchlist of various environmental groups - might want to put that on their agenda the next time they or those speaking on their behalf have an audience that includes lawmakers.