If there was such a thing as golf royalty, David Dudones might qualify as a member of the game's aristocracy.
Dudones, 38, is the superintendent at North Jersey Country Club, but as a fifth-generation member of the Worthington family, his roots in the golf business run much deeper. Great-great-grandfather Charles Campbell Worthington, grandfather Ed Worthington Jr. and his mother, Janet, all were pioneers in the turf maintenance industry.
C.C. Worthington (1854-1944) is credited with developing the industry's first commercial reel mower, a technology that was sold to Jacobsen in the mid-1940s. He rubbed elbows with A.W. Tillinghast and even solicited the architect's professional services in the creation of Shawnee Country Club on the Delaware River in Pennsylvania.
In the club's early days, Worthington invited a group of tour professionals to Shawnee for a tournament. He suggested that they form their own association, and the PGA of America was soon born.
Ed Worthington Jr., C.C. Worthington's grandson and Dudones' grandfather, later led the company and eventually launched his own outfit, the Ed Worthington Co., a turfcare supply business he ran from the back of a truck. Ed's daughter (and Dudones' mother) Janet eventually took over operation of the company and herself is a former president of the New York State Turfgrass Association.
"He comes from a long line of turfgrass professionals dating back to his great-great-grandfather Worthington," said Frank Rossi, Ph.D., associate professor of turfgrass science at Cornell University, where Dudones earned a master's degree. "David has always been proud of his heritage and the tradition of being in the golf business."
While he has an industry pedigree that dates back more than 100 years, Dudones' experience in turf maintenance is equally impressive.
In his ninth season at North Jersey, Dudones prepped under such accomplished superintendents as Joe Alonzi at Westchester Country Club, Shawn Emerson at Desert Mountain and Don Szymkowicz at Engineers Country Club. 
Despite his family's longstanding place in the golf business, Dudones came close to taking a different career path.
A biology major at the State University of New York at Cortland, Dudones had planned to become a high school teacher. He had a change of heart thanks to a summer job at Craigwood Golf Club in upstate New York. After three years at Cortland, he began studying turfgrass science at SUNY Cobleskill.
After graduating in 1997, Dudones was hired at Engineers and the next several years of his career went by in the blink of an eye.  In rapid-fire succession, he landed at Cornell in 1999 where he studied under Rossi, and earned a master's degree in turfgrass science. In 2001, with his graduate degree in hand, he went west to Desert Mountain in Scottsdale, where he stayed for a year before returning to Westchester, where he had interned in 1997.
The dizzying pace all was part of a grand plan.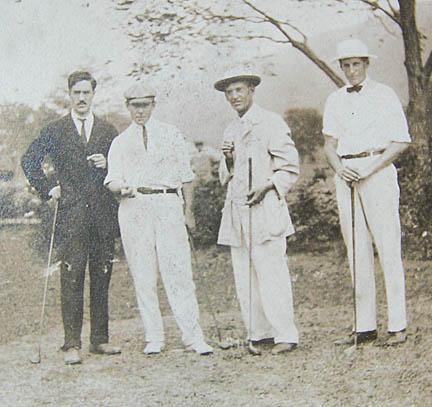 "He had the most scripted career plan of anyone who has ever worked for me," Emerson said. "He knew the types of clubs he wanted to work at, and he knew how long he wanted to be at each one.
"He used me as much as I used him because he had a plan."
Indeed, Dudones soaked up as much as he could from his mentors.
"Shawn taught me attention to detail and how to motivate a staff. He motivated people. Of course, sometimes he motivate you with his right foot, too," said Dudones. In fact, he showed his appreciation for Emerson's mentoring skills by presenting him with a framed likeness of Hall of Fame football coach Vince Lombardi, who also was known as a masterful motivator. To this day, the picture hangs in Emerson's office.
"That was a great experience," Dudones said. "That's where I really learned how to water properly."
The desert climate proved to be a great environment to learn about irrigation. But in the post-911 world, Scottsdale also was too far from home, and Dudones headed back east as Alonzi's assistant at Westchester where he remained for three years before getting the job at North Jersey.
He learned more there in those three years than he thought was possible.
"Working three years for Joe was like working six somewhere else," he said.
"Joe taught me how to run a massive operation with almost unattainable expectations. He also taught me how to not let the daily grind beat you down. I learned about a lot of stuff there that isn't on the golf course, like don't tell your wife what time you're going to be home because you really don't know."
Learning under such leaders of the profession has helped Dudones achieve another career objective - to be a mentor to his own assistants, Addison Barden and Kyle DeNuys.
"I view myself as a leader and also as an up and comer in the industry," he said. "I try to live my life to be a leader on the golf course. I try to make those around me better and make myself better."
Some say if he's not already there, then he's awfully close.
"I think he's going to be one of the top-10 most highly regarded agronomists in this business," Emerson said. "He's an intense individual, he's focused and he has a calmness about him. He's at his most calm when things are going bad, things that you can't control. That's how you can tell who is a leader; they stay calm when times are difficult and that shows those under you that you are in control. Dave has that."
A true golfing superintendent, Dudones believes that it is critical to view the course from a customer's perspective.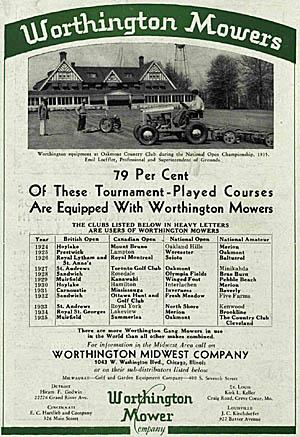 Although he played more often before his own children's athletic events beckoned, Dudones still plays the course a few times each month, including at least once per month with some of his members. 
"The best way to see the golf course is to play it," he said. "It should almost be required of the job.
"It's important to know what the members are talking about. It's a disservice to them and to you if you don't know what they are thinking and talking about. I think the guys in this business who are successful are the guys who play."
Success in this business, however, often comes at a price. And usually it is a superintendent's family at home who ends up paying the bill. Today, Dudones leans on wife Dana for support as he continues his career climb. The couple were married while Dudones was the assistant at Westchester, and they lived on the golf course. By now, she understands that long days during the summer and away from family are part of the territory.
"Anyone in this business who has had a successful run also has a wife who is very supportive," Dudones said. "In the summer, I'm here 70 to 80 hours a week. You need a strong understanding woman who gets that."
Still, Dudones tries to balance his professional and personal lives as much as possible, which includes occasional lunch dates in the office with his wife and the couple's three daughters. When the club hosted a fireworks display on the July 4th weekend, Dudones had to be on the property to make sure the course wasn't damaged. But by the time the celebration began, he and his family could enjoy the time together.
"Fortunately, I live less than 15 minutes away from the golf course," he said. "Guys who live 40 miles away don't have that chance."
Now that he has followed the family tradition - sort of - for a career in golf, Dudones couldn't imagine doing anything else.
"I enjoy the satisfaction you get when things are going right," he said. "It's satisfying to see a well-maintained golf course and a well-run operation. And being outside in nature, it's like being on a farm. You work it, you put in a long day and do the best you can. And I've always enjoyed the people, everyone from researchers, assistants, mentors to salesmen. It's rewarding."