Part V in an ongoing series about labor issues affecting the golf industry.
Cincinnati is known for many things.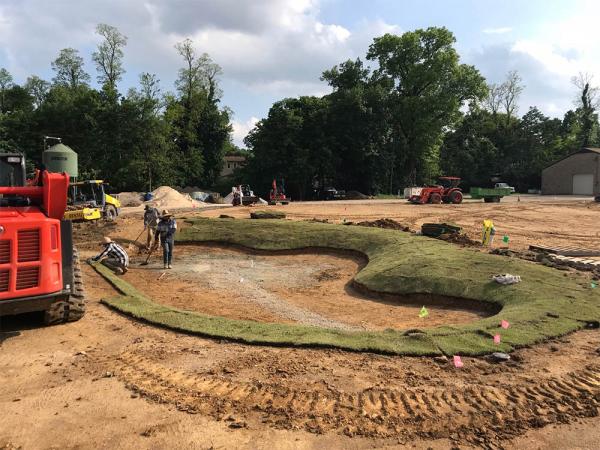 It was the birthplace of Steven Spielberg and the childhood home of Charles Manson. President William Howard Taft was born in Cincinnati and four other presidents, Ulysses S. Grant, Rutherford B. Hayes, Benjamin Harrison and William Henry Harrison lived there at one time in their respective lives. The Reds were the first Major League Baseball team, and in the 19th century the city was the country's leading pork producer and third largest beer producer.
Today, the city that is home to Procter & Gamble and served as the backdrop on the closing credits for the defunct soap opera, The Edge of Night, also is a microcosm for the labor issues facing the golf industry.
Only 7 miles separate Camargo Country Club and Hyde Park Golf and Country Club, and their respective superintendents, Doug Norwell and Pat O'Brien, are longtime friends and one-time colleagues. And for several years, both have utilized the H2B program for seasonal temporary non-agricultural workers. Both use the same consultant to complete and file paperwork and until this year, they shared similar results, securing anywhere from four to 10 guest workers from Mexico to help them get through the golf season.
"I couldn't believe it when Pat got them and I didn't," said Norwell, superintendent at Camargo, a Seth Raynor classic in Cincinnati's posh Indian Hill neighborhood.
The U.S. Citizenship and Immigration Services set the H2B cap at 66,000 workers this year, 33,000 who begin work in each half of the fiscal year (Oct. 1, 2017-March 31, 2018 and April 1 2018-Sept. 30, 2018).
On May 31, the Departments of Homeland Security and Labor published a temporary final rule increasing the H2B cap by as many as 15,000 additional visas through the end of fiscal year 2018, which does little if anything to help many golf courses this fiscal year.
In the past, many utilizing the H2B system felt reasonably assured they would get some of the workers they needed as long as petitions were submitted before the Jan. 1 deadline. This year, the USCIS conducted a lottery to randomly select petitions for workers. Some who petitioned for workers, including O'Brien, got what he needed. Others, like Norwell, did not."
At Hyde Park, an urban Donald Ross design, O'Brien's staff typically includes a diverse group of retirees, interns, high school students, and, since 2014, as few as four and as many as eight guest workers from Mexico. That was the case this year, because of practice range renovation program this year.
In four years, I've had just one applicant for an interview. Nobody (here) wants to do this work. There is a need for temporary seasonal labor."
"This year was a little more challenging," he said. "Still, most of the people I know were fortunate."
Norwell wasn't in that group - at least initially.
Although the consultant he works with submitted his petitions at the first possible moment, Norwell, who petitioned for 10 workers, at first was shut out of the process. He eventually received eight workers, but they came nearly a month-and-a-half after the course opened for the season.
When he thought he wouldn't be getting any guest workers, Norwell planned for dramatic changes at Camargo. That included buying a second triplex because he wouldn't have enough staff to walk mow greens, and a new faster, wider roller to make easier and faster to roll greens.
Whether a golf facility receives workers or not, there is a protocol to follow that can be costly, even for those who hit the lottery. Clubs must exhaust efforts to find American workers first, and that includes placing an ad in the local newspaper for two days, notifying past employees of the openings via U.S. mail, and posting job notices in a visible place at the club for current employees to see. Employers are required to pay the average local wage for the advertised position. 
O'Brien paid more than $4,000 to run a help-wanted classified ad in the Cincinnati Enquirer
"In four years, I've had just one applicant for an interview," O'Brien said. "Nobody (here) wants to do this work. There is a need for temporary seasonal labor."
Although he was granted an 11th-hour reprieve this year, Norwell is ready to implement those changes next year.
"We're still planning on it for next year," he said. "It was a difficult process this year, and it's not going to be any easier next year. 
"The safest thing is to plan on not having them."