Susan Coldiron was bracing for an emotional evening as she entered the Quarry Golf Club clubhouse Tuesday for the TurfNet Beer & Pretzels Gala, where the first Jerry Coldiron Positivity Awards were to be announced. Little did she expect to shed tears of joy.
Flashback: Josh Webber, now course manager at Portmore Golf Park in North Devon, England, needed housing for six months while interning at Boca West Country Club in Florida. Jerry and Susan offered their home in nearby Boca Raton. That was ten years ago.
Fast forward to two weeks ago. Webber and his father Colin were attending the Sports Turf Research Institute (STRI) Golf and Environment dinner at BTME in Harrogate, England. Jon Kiger was there as well, as part of the 18 person TurfNet delegation to BTME. Serendipity strikes again.
The 160 people at the dinner selected seats at assigned tables. Kiger sat between Michael Wells, the CEO of Carnoustie Golf Links, and Josh Webber.

When Jon introduced himself as being from TurfNet, Josh asked, "How well did you know Jerry Coldiron?"
"Really well," Kiger replied, taken aback. "How do you know Jerry?"

Josh proceeded to explain how he had come to live at the Coldiron home while interning at Boca West, getting a little choked up at the memories.

Meeting with Josh and his dad the next morning for coffee, Jon raised the subject of Josh perhaps flying over to San Antonio for Beer & Pretzels to surprise Susan.
"I told them that if Josh could get there, we would pick up his hotel room and get him into the show," Kiger said.
Boom.
Josh met Susan soon after she walked through the door at Beer & Pretzels, and the ensuing hug and tears seemed to last for minutes.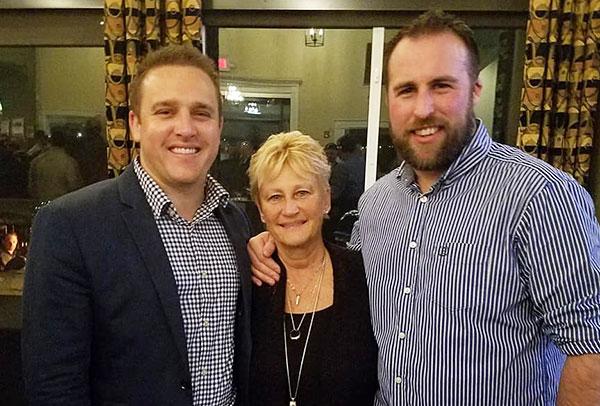 Later in the evening, Josh gave an enthusiastic summary of his experience at "Casa de Coldiron", as Jerry used to refer to their home, and what the Coldiron family meant to him.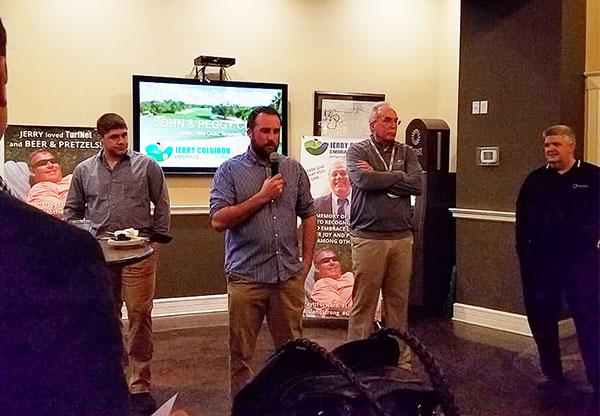 More on the Jerry Coldiron Positivity Awards here.