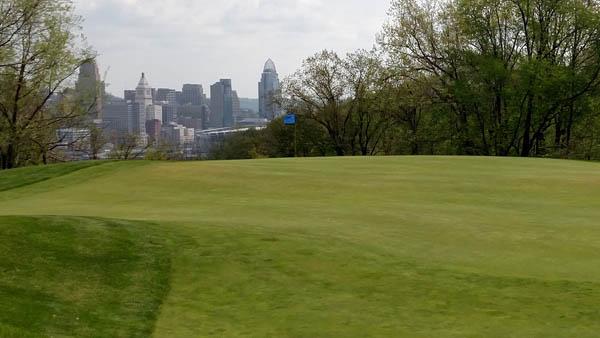 Part IV in an ongoing series about labor issues affecting the golf industry.
"Necessity is the mother of invention" is a proverb that first appeared 2,400 years ago in Plato's Republic. Those words have just as much meaning today at the Devou Golf and Event Center in Covington, Kentucky, as they did in 380 B.C. when the Greek philosopher put pen to papyrus for his historic manuscript.
A decade after an eight-year fairway-renovation project that replaced annual bluegrass turf with all Meyer zoysiagrass, the golf course at modest, city-owned Devou has what many associated with the project say are among the best fairways in the Greater Cincinnati area.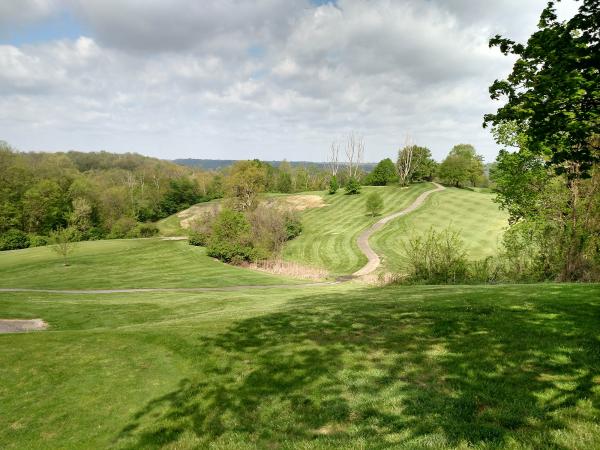 The unique project, that involved a sod cutter, a makeshift nursery and a whole lot of ingenuity, was borne partly out of choice, but mostly out of necessity. 
With Devou's severely limited budget, severely sloping terrain, severely poor soil and severely humid summers, the challenges facing superintendent Ron Freking were, in a word, severe. 
Neither the city of Covington, which owns the course, nor the management company operating it at the time were in a position to sink a half-million into a fairway renovation. The site, which sits atop a rocky bluff high above the Ohio River overlooking downtown Cincinnati, is ill-suited for cool-season turf for myriad reasons. For starters, the slick and sloping surface made it difficult for golfers to hold even well-struck balls on Poa annua fairways, and poor soils coupled with hot summers in the Ohio River valley presented a tall hurdle for someone managing annual bluegrass. 
"This is never going to be a bentgrass course," Freking said. "Not with our budget and our water. It's not going to happen. And the zoysia is better in the summer anyway."
Freking and Ralph Landrum, the former PGA Tour pro whose management company held the operations contract at Devou at the time, decided it was best to go around the hurdle rather than over it. And a random patch of Meyer zoysia discovered during a clean-up project was the key to the project.
That small patch of Meyer was discovered decades ago while cutting down an overgrown area near the first hole.
"There was so little of it," Landrum said. "You could have covered it with two golf carts, it was so small."
According to local lore, the zoysia was pinched decades ago from Hyde Park Country Club during a restoration project at the Donald Ross design in Cincinnati's posh east side.
Freking babied the zoysia and eventually grew that small patch into a 1-acre nursery. The turf performed so well during the hot, humid summers that it soon became readily apparent that it could be a source for an in-house renovation the likes of which few have seen.
Freking used a sod cutter to pull 12-inch-by-18-inch pieces of Poa from the fairways and replace them with equal size pieces of Meyer sod. In fact, the Meyer performed so well during the Cincinnati area's rough summer weather that he was able to pull patches from it twice a year for the project, once in May and again in August.
"You can play on it all winter and beat it to death, and it's done, but it comes right back in the spring," Freking said. "By August 15, everyone else on the course was dead and the zoysia looked so good. It was like carpet off a roll. We knew that if we could get enough of it, we would have quality turf. We also knew getting from Point A to Point B would not be easy."
Devou general manager David Pena was a superintendent in those early days of the project at another Landrum-managed course 10 miles south of Devou in Florence. He and his crew were at Devou often helping on the project.
During the summer, the annual bluegrass would start to check out and the zoysia would be lush and green. In the shoulder seasons and through the winter, the Meyer would lie dormant in a checkered field of green Poa.
"It truly was a checkerboard. In those early days, it was ugly 365 days a year until it grew in," said Pena said. "Everyone trusted Ron and his foresite. The one thing that convinced you that it would work was how good the nursery always looked in the summer. He'd pull from it twice a year and the turf and it looked great, while the turf it was competing with was falling apart."
It truly was a checkerboard. In those early days, it was ugly 365 days a year until it grew in."
Laying the sod gleaned from Devou's own nursery took three or four summers, and the entire project took eight years to complete from sod to grow-in. And although it wasn't a perfect plan, it was an economical one for a municipal facility where green fees range from $12 to $38. The project was completed for pennies on the dollar compared with the projected cost of a full scale resodding project. 
"We didn't pay anything for the grass," Freking said. "The only money we had in it was a little bit on fertilizer and some labor. We didn't spend $30,000 on the entire project, and if properly cared for, the City of Covington has great zoysia fairways for life."
Devou opened in 1922 as a low-budget nine-hole facility, and expanded to 18 holes in 1995. Back then, the construction of the second nine was completed in early fall. If the world of Meyer zoysia had a capital, Kentucky would be it, but because construction of the second nine didn't come until late in the year, it necessitated grassing over with cool-season turf.
"It wasn't finished until late September or early October," said Landrum, whose company managed Devou from 1986 to 2008. "And that meant zoysia was out."
Selling Landrum on the merits of the project wasn't tough. In fact, he'd been thinking about such a project for years before Freking got started in 2004.
"Devou never was a high-ticket place. When I took over, there was no irrigation system and no cartpaths,' Landrum said. "That course is too hilly for cool-season grass. You could stand in the middle of the fairway on a couple of holes and drop a ball out of each pocket, and one would have probably roll into the fairway on your right, and the other would have probably roll into the fairway on your left."
It wasn't a tough sell on customers also, as play hummed right along on the checkerboard fairways that 
Ironically, Freking only recently learned that convincing his golf buddies on the merits of the plan was a tougher sell. Freking regularly plays with a couple of classmates - Dan Reekers and Chuck Bray - from his days at nearby Ludlow High School, where he graduated in 1980.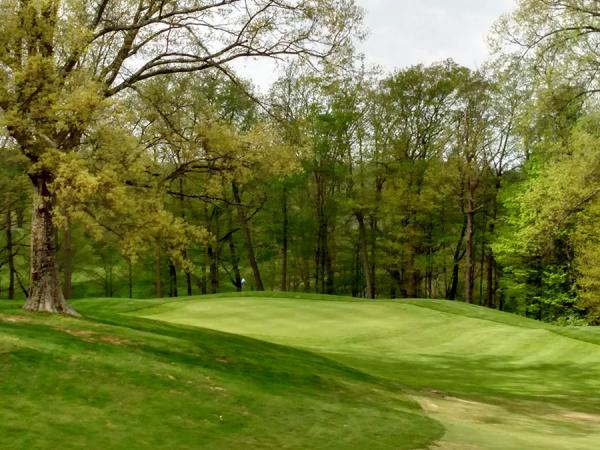 "About two years ago, we were looking at how nice the grass is and they told me that when we started this project, they thought I was crazy," Freking said with a chuckle. "I didn't know what to say. It kind of took me by surprise."
Pena and Landrum knew better.
"You have to give Ron a lot of credit for getting this project started and completed and keeping it going today and looking great," Pena said. "We have 200 golfers out here today. We're packed. Rounds and revenue are way up, and that is a reflection on Ron."
Still, Freking says the course he navigated probably isn't for everyone.
"I questioned myself a hundred times. When I looked at our terrain, our budget, our irrigation system and our water source, I saw no other way to get quality grass here. I didn't know what else to do," he said.
"I don't think I'd ever do it again. Not like that, anyway. Maybe I didn't know what I was getting myself into."