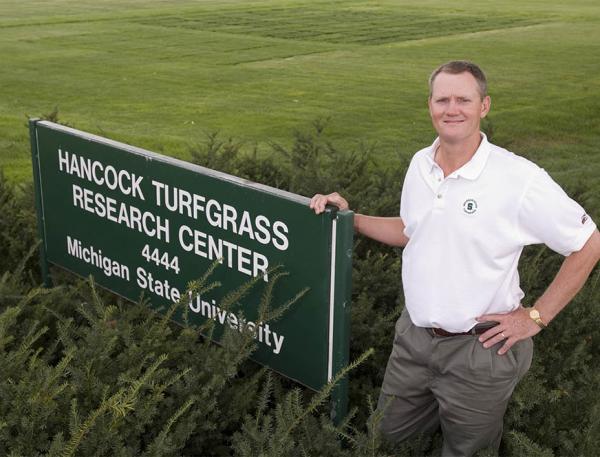 Scheduled for Dec. 11-14, the program will be team-taught by MSU turfgrass faculty and staff. The curriculum is designed to deliver a wide range of turfgrass management topics including basic soils and soil management, turfgrass species identification, selection and physiology, turf establishment and renovation, fertilization, proper pesticide use and environmental stewardship. 
A significant portion of the school is dedicated to weed, insect and disease identification and management. The pest management section is delivered in lecture and laboratory settings with hands-on learning emphasized.
All members of the MSU turf team will teach at least one portion of the session, including Joe Vargas, Ph.D., Trey Rogers, Ph.D., Jim Crum, Ph.D., Kevin Frank, Ph.D., Thom Nikolai, Ph.D., Emily Merewitz, Ph.D., Dave Smitley, Ph.D., Aaron Hathaway, Nancy Dykema and Adam Palmatier.
The program is geared toward anyone looking to expand their turf knowledge. The school starts with the turf basics and expands throughout the week. Past attendees include superintendents, greenkeepers, lawn care operators, equipment managers, sales reps and sports turf managers.
Topics to be covered will include turfgrass species and cultivars including a hands-on identification lab; establishment and renovation; nutrition and fertilizers; weed, insect and disease management including hands-on identification labs; turfgrass soils, cultivation, compaction and thatch including a hands-on soils lab; and a review of information for the certified pesticide applicator test.
The winter turf school will be held Dec. 11-14 at the Kellogg Hotel and Conference Center on the MSU campus. Instruction will be from 8 a.m.-5 p.m. daily.