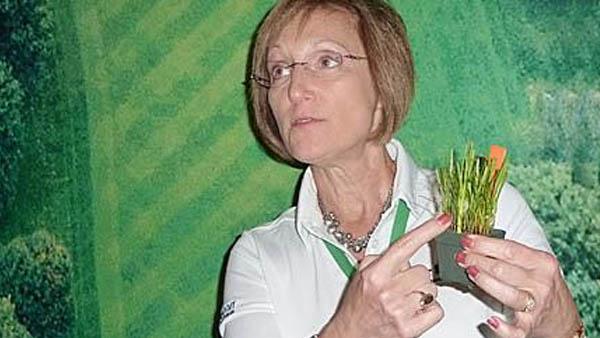 Entitled
Turf Trends for Changing Times
, the free event is scheduled for 8 a.m.-3:30 p.m. on Dec. 14 in the Hunt Library. Three speakers from different avenues in the turfgrass industry will discuss emerging trends in turf management, and NC State researchers will provide updates on relevant research. 
Bob Harriman, Ph.D., vice president of The Scotts Co., will present "Developing the next generation of enhanced turfgrasses"; Renee Keese, Ph.D., project leader for BASF, will discuss "Plant protection products: What does the future hold?"; and Mark Schmidt, Ph.D., manager of global university relations for John Deere, will address "Defining a purpose and adapting a plan: Enabling a sustainable future for the turfgrass and managed landscape industry."
The event also will be streamed live, so those unable to attend in person still can listen in from home or office.