EPA OKs Sipcam granular fungicide
The U.S. Environmental Protection Agency recently granted federal registration to Endow, a granular fungicide from Sipcam Agro. 

With the active ingredient azoxystrobin, Endow G is a Quinone Outside Inhibitor fungicide registered for use on all turf types and use sites including golf courses, commercial turf and residential lawn.
                    
Available in 30-pound bags, Endow G offers broad spectrum control of multiple diseases, including anthracnose, brown patch, Pythium blight, take-all patch, gray leaf spot, spring dead spot, gray and pink snow mold by impeding the fungus cells' ability to produce energy, causing the fungus to die.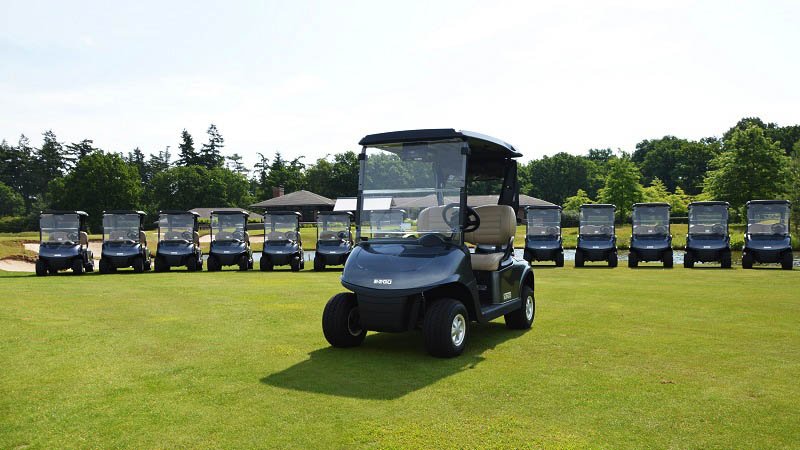 Textron launches fleet-management system
Textron Specialized Vehicles recently launched its Textron Fleet Management Shield Plus technology designed for professional turf equipment, utility vehicles and golf cars.
Shield Plus is a web-based management solution that can be accessed anywhere, at any time, on any web-enabled device, from a mobile phone to a desktop computer that enables golf course staff to monitor, maintain and protect their equipment in real time, increasing productivity and more effectively managing course operations.   
The system tracks equipment activity and location, enabling course managers to monitor their equipment and work crews in real time. Shield Plus also uses geofencing and user-defined speed zones which will send you instant alerts detailing the location of equipment when exceeding speed limits or entering a protected geofence location.
Shield Plus also monitors equipment travel history and usage, mileage, hours, and idle time, and produces work efficiency reports.
PBI-Gordon adds to sales force
PBI-Gordon recently named John Wiblishauser and Matt Ayala as regional sales managers.
 
Based in Philadelphia, Wiblishauser is responsible for PBI-Gordon product sales to turfgrass management customers in Pennsylvania and New Jersey.
 
His previous experience in the industry includes positions with Grigg Brothers and Bayer.
Ayala has joined the company's sales team as Florida manager. Based in Fort Myers, he is responsible for PBI-Gordon product sales to golf course and turfgrass management customers in Florida and the Caribbean region. 
 
He comes to PBI-Gordon from SePRO Corp., where he was sales manager for the turf and landscape markets in western Florida.