Hunter Industries BOD names new president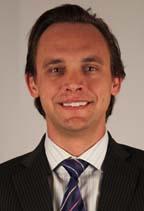 Hunter Industries' board of directors has named Greg Hunter as the company's new president.
He replaces Richard Hunter, who is retiring after 19 years in that role.
With his father, Edwin, and siblings Paul and Ann, Richard Hunter in the 1980s helped start the company that manufactures irrigation equipment and landscape lighting accessories.
Greg Hunter has served in the company's marketing, information systems, product management and engineering departments.
Grigg Bros. offer improved Ultraplex formulation
Grigg Brothers recently introduced an improved formulation of its foliar fertilizer Ultraplex 4-0-3 + 2% Fe and Micros.
This reformulated version of Ultraplex includes additional biostimulants, amino acids, organic acids and the sea plant extract ascophyllum nodosum. 
It also includes a water buffering agent, macro nutrients and a micronutrient package consisting of iron, magnesium, manganese, zinc, copper and boron, as well as a non-ionic, organic surfactant for improved leaf coverage and absorption.
Ultraplex utilizes Grigg Brothers' elicitor technology and can be used in all seasons.
Valent's Clipper aquatic herbicide now available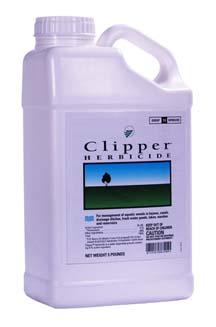 One of the highlights at the Valent Professional Products booth at this year's Golf Industry Show was the announcement that its Clipper aquatic herbicide soon would be introduced to the golf market for use in ponds.
Just two weeks after GIS, Clipper now is available to superintendents who need another tool to control aquatic plants in water bodies on golf courses.
With the active ingredient flumioxazin, Clipper is a fast-working herbicide that is labeled for control of troublesome aquatic plants such as duckweed and watermeal. 
Clipper is available in a water-dispersible formulation, does not require perfect application coverage for maximum results. Results normally are observed within three to five days of application.