EPA OK's fourth application of BASF fungicide
Lexicon Intrinsic brand fungicide from
BASF
now is labeled for four applications per year at the highest rate of 0.47 ounces per 1,000 square feet. This is an increase over the original labeled rate of three applications per year. The fourth application is not approved in New York.

With the active ingredients fluxapyroxad and pyraclostrobin, Lexicon Intrinsic brand fungicide optimizes disease control and provides plant health benefits for longer, stronger roots, increased growth efficiency and greater stress tolerance. 
This broad-spectrum fungicide is labeled for control of 27 diseases for up to 28 days, proving the confidence that comes with long-lasting control. Its proven plant health benefits provide faster recovery from stressors like heat, humidity, low light, drought heavy play and aeration.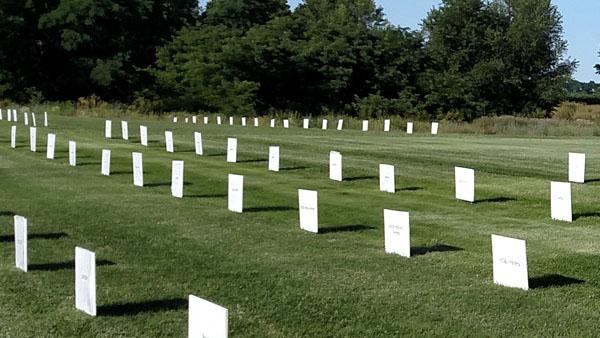 PBI-Gordon is celebrating its 50-year anniversary
PBI-Gordon
is celebrating its 50-year anniversary.
Founded in 1947 in Kansas City, Missouri, as Private Brands Inc. by John Mueller, Bob Mueller, John Mathias and Roy Boxmeyer, the company started by formulating pesticides for a variety of chemical companies.
In 1956, Private Brands Inc. acquired Gordon Chemical. Fourteen years later, in 1970 the names of the two companies were combined and Private Brands became known as PBI-Gordon.
By 1968, the company, while still formulating chemistries for other companies, started its own brand of products.
Today, the employee-owned company produces its own line that includes herbicides, insecticides, fungicides and growth regulators for the professional turf and ornamental management industry. The company also develops and markets products for the consumer lawn, garden, farm and ranch, animal health and grooming, and consumer and veterinary markets. 
Civitas EOP under way
Participants can save 5 percent on orders of 75-199 gallons, 7.5 percent on 200-500 gallons and 10 percent on all orders of 500-plus gallons.
Also, members of the  Civitas Turf Defense Rewards Program automatically receive double rewards points on purchases made before Dec. 1
Bayer program extended for customers affected by hurricanes
The program includes savings on products such as Specticle, Signature XTRA Stressgard, Indemnify and Exteris Stressgard.
Customers can save up to 24 percent on PAKs with a large selection of individual solutions and product bundles geared to suit specific turf needs and also can earn a 1 percent bonus rebate on their entire purchase when they buy any PAK and an additional 1 percent on purchases made before Oct. 31. 
In response to the recent hurricanes, Bayer has extended the October bonus incentive through Nov. 30 for customers in Florida, Texas and Puerto Rico.