Nufarm has activities galore planned for GIE
Nufarm
has a full slate of activities planned for those attending this years Green Industry & Equipment Expo, including a chance to learn about and take advantage of the 2018 Nufarm Rewards program that offers expanded reward opportunities for and distributor credits for end-users, across a range of preferred Nufarm products.

Nufarm is a sponsor of GreenCare for Troops, and attendees at GIE, which is scheduled for Oct. 18-20 in Louisville, Ky., can also engage with several Nufarm-sponsored activities spotlighting GreenCare for Troops that connects green industry professionals with opportunities to volunteer lawn and landscaping services to help the families of active-duty military members post- 9/11 veterans with a service-connected disability.  
Attendees also will have a chance to vote for the best GreenCare for Troops T-shirt design. Pick up a voting token at the GreenCare for Troops booth (No. 24092) and take it to vote on a favorite T-shirt design nearby at Nufarm booth (No. 22110), where attendees also can also enter to win a Toro walk-behind commercial mower, BOSS Snowplow walk-behind salt spreader and Yeti cooler and tumblers.
A happy hour will take place at the Nufarm booth from 3-5 p.m. on Thursday, Oct. 19, and afterward the company will give away an Apple iPad and Apple Watch.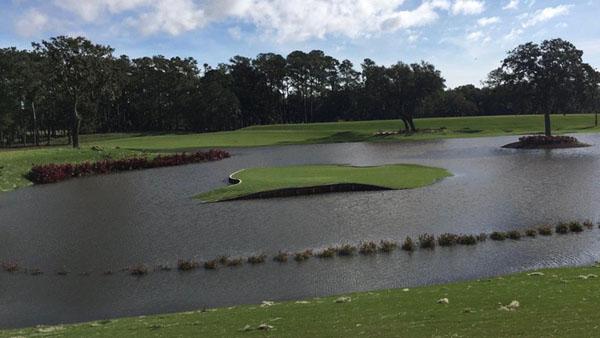 Syngenta extends rewards program for hurricane-affected customers
In the wake of recent hurricanes that have impacted several parts of the country, Syngenta is offering customers in affected areas an extension to earn GreenTrust Rewards points as part of the
GreenTrust 365
program. This extension gives affected customers additional time to deal with any critical issues in the aftermath of the hurricanes.
Golf and sports turf customers in Florida and the greater Houston area can earn 3x the GreenTrust Rewards points on every dollar spent on qualifying purchases through Nov. 15.
For more information about the GreenTrust Rewards points extension, contact your local sales representative, or visit GreenTrust365.com. 
EnP names new business manager
Illinois-based specialty fertilizer manufacturer
EnP
named Jim Miller as business development manager.
Miller brings decades of industry experience in product development, promotion, sales, and distribution. He was previously a sales manager for Aqua Aid, Inc. and worked in product development on Verde-Cal enhanced calcium products. 
In his new role at EnP, Miller will be responsible for growing the distribution of the Foliar-Pak product line by expanding the application of Armament technology within the marketplace.
EnP is a privately held company that focuses on inventing, synthesizing and large-scale formulating of specialty plant fertilizers.