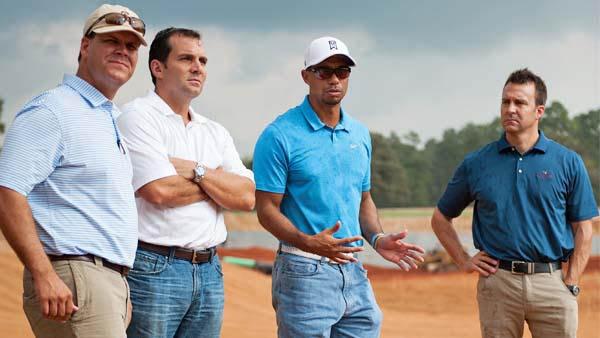 A rejuvenated Tiger Woods might be back on the PGA Tour trail, but the course he was to build in the North Carolina mountains has been officially retired. At least for now.
The Cliffs of High Carolina project near Asheville, North Carolina was to include 1,000 or so luxury homes and a Woods-designed golf course as the centerpiece. The entire project, however, has been scrapped and the nearly 665-acre parcel on which it all was to be built is for sale. 
There are seven Cliffs Communities throughout North and South Carolina, each with its own golf course designed by the likes of Jack Nicklaus, Gary Player and Tom Fazio. The group says, according to published reports, that it is focusing its efforts on existing communities and has put the High Carolina project on hold, and maybe on a permanent basis.
The Cliffs at High Carolina project was first announced in 2007, but was slow to get off the ground because of a collapse in the real estate market the following year. By 2011, only about 50 homesites had been sold, bringing the project to a halt. Many familiar with the project say it was doomed thanks in part to the economy, the massive scope of the venture and a decline in Woods prominence on the PGA Tour.
The property is for sale by Carolina Mountain Properties for $15.9 million. It was listed in 2016 for $24 million.
The course was to be the first designed by the world's former No. 1 player, a distinction that now belongs to Bluejack National in Montgomery, Texas, which officially opened in April 2016.