Moraine Country Club had changed just a bit since Byron Nelson won the last of his five majors there during the waning days of World War II. Some greens had been moved over time and so many trees had been planted that the course no longer had the feel of a traditional Scottish links-style layout.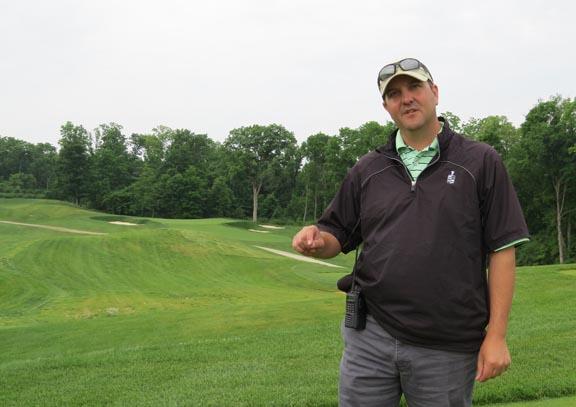 Thanks to a membership eager to get back to its roots, a superintendent who wanted to help take them there and an architect with a vision for retro appeal, today's version of Moraine Country Club looks more like it did when Nipper Campbell built it in 1930 than at any time since Nelson's win at the 1945 PGA Championship.
Tucked into the Dayton, Ohio suburb of Kettering, Moraine Country Club is days away from celebrating its grand opening after a $5 million Keith Foster restoration that makes one wonder whether Campbell, the Scottish-born golfer, architect and one-time Moraine club pro who died in 1942, might still be lurking around.
"Keith did a great job of putting things back the way they are supposed to be," said Moraine superintendent Jason Mahl. "Everything looks like it's always been there."
The project includes all new fairways and greens, a few of which were completely moved and rebuilt, new drainage, a new practice area and an aggressive tree-management plan that helped restore the property much to how it looked when Campbell drew it up on paper.
"This club has a great deal of tradition," said club president John Haley. "Sometime in the mid- to late 1940s, after Byron Nelson won the PGA Championship, a tree-planting campaign took place in the name of beautifying the golf course. By the late 1990s or early 2000s, we had a golf course that looked nothing like what Nipper Campbell had built."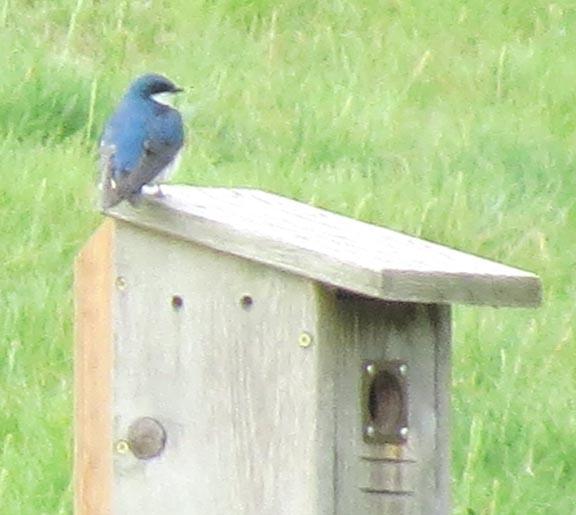 Getting the course back to something similar to what Campbell had intended required a detailed plan.
Mahl was an assistant at Louisville Country Club in Kentucky when Foster completed a restoration of the Walter Travis design during the club's centennial year of 2005. Mahl was so enamored with Foster's work, that soon after he was named superintendent at Moraine in September 2006, he convinced the board there that a master plan was needed that would "provide a roadmap for any future changes" and that Foster was the architect to lead the course back to the future.
When Mahl sent photos of Moraine with news of a pending master plan and restoration, Foster jumped at the opportunity. 
"Initially, I was thankful that Jason would invite me to his club as I personally liked Jason a lot, and when he mentioned on the phone that he thought Moraine could be a fantastic project, (it was) one worth considering," Foster said. "So, in terms of what attracted me to Moraine - Jason."
The final selling point was when Foster and Haley met, and the architect saw first hand the depth of feeling Moraine's members had for their club.
"Their love of Moraine was something I will never forget," Foster said.
"Personally I love the scale and terrain at Moraine. It is, in my opinion, a charming course with great appeal. I saw this instantly. By the end of my initial day visit and while sitting down with the wonderful committee, I simply mentioned to them what I saw and felt was so fantastic about their golf course, and then what it could return to and how to accomplish this."
Moraine is a club steeped in tradition. Founding members include early Dayton power brokers like Edward Deeds, James Cox and Charles Kettering.
According to the club's historical archives, it was built in 1930 on a 160-acre parcel of land that once was part of a farm owned by Deeds. An industrialist who was once president of National Cash Register Co., an investor in the Wright Brothers airplane company and co-founder of Dayton Engineering Laboratories Co. (which eventually became known as AC Delco), Deeds ran with some of Ohio's heavy hitters of the day.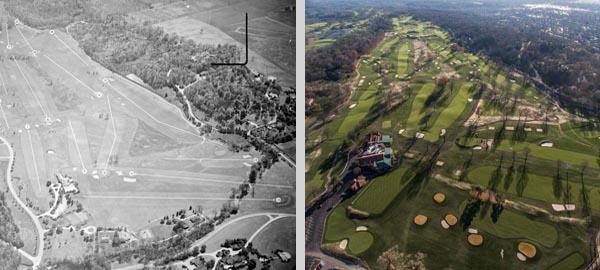 Deeds co-founded the club with Cox, a three-term Ohio governor and two-term member of the U.S. House of Representatives who lost the 1920 presidential election to fellow Buckeye Warren G. Harding. The former owner of the Dayton Daily News, Atlanta Journal and Miami Daily News, Cox is most closely associated today with the media empire that bears his name.
Their list of friends included Delco co-founder Kettering (yes, the town of Kettering is named for him), whose inventions include the electric starter for automobiles, freon, leaded gasoline and the Kettering Bug, considered the world's first air-to-ground missile for wartime use.
It was Cox, Mahl said, who brought Campbell - once the pro at The Country Club in Brookline, Massachusetts - to Dayton to build a golf course and stay on as the club's pro.
Foster, whose restoration portfolio of classic courses includes Wilmington (Delaware) Country Club, Southern Hills (Tulsa, Oklahoma), Colonial Country Club (Fort Worth, Texas), the Philadelphia Cricket Club and Eastward Ho (Chatham, Massachusetts) was a natural fit in the club's quest to recapture Campbell's 1930 gem. Mahl even took several members to eastern Pennsylvania to see Foster's work at the Cricket Club.
"What we found in Keith was an architect focused on the restoration of classic golf courses," Haley said.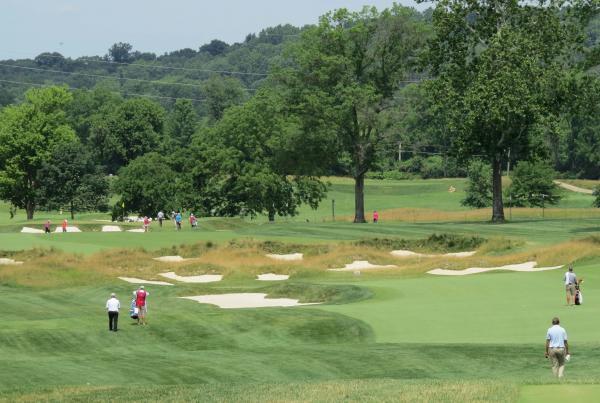 "I used to live in Philadelphia, and played the Cricket Club in its previous condition. When I went back, I saw that Keith was able to reintroduce Tillinghast's initial design elements that had been lost through the years. 
"What we liked was his sensitivity to the original design and in making the changes necessary  to bring great playing conditions back to the course. He did the same thing at Moraine."
As the project moved forward, Foster and Mahl poured over historical photos and records in preparation for the restoration. That meant removing nearly 3,000 trees, moving some bunkers and adding an additional nine hazards. It also meant changing the infrastructure of each bunker.
The deep bunkers at Moraine washed out many times through the years, mostly because of poor drainage and contouring that funneled water directly into the hazards.
Foster built up edges around the Campbell-style flat-bottomed bunkers and contoured greens to channel water off the playing surfaces. 
"I wanted to re introduce the original hand crafted bunkers flat bottom bunkers that were placed there in 1930," Foster said. "The appeal of the bunkers at Moraine are the bunker faces which were hand cut or chopped into the grade of the slope. My hope was to create bunker faces that would appear to be naturally broken rather than simply and mechanically shaped."
The effects cannot be overstated on a course with more than 140 feet of natural elevation change that was cut by prehistoric glaciers.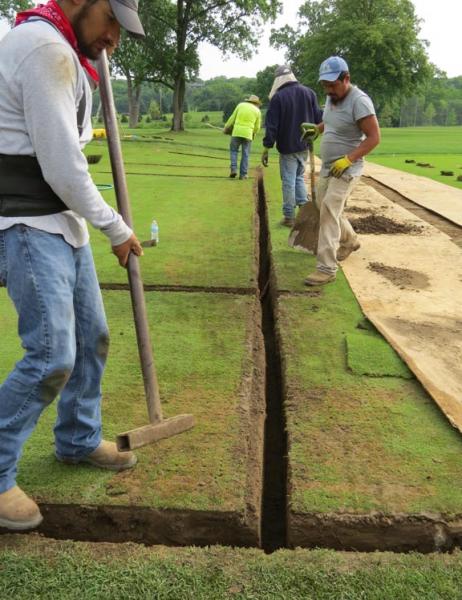 "Now, the water drains into catch basins. Nowhere on the course does the water drain into bunkers," Mahl said. "Before, it all used to drain into bunkers and the drainage wouldn't work. Now, we have zero bunker washouts."
Improved drainage is a common thread throughout the property. A 12-inch drain line catches water from the parking lot and practice range and moves it off site.
The project also included rebuilding all greens to USGA specs and even moving a few greens that were reworked by architect Dick Wilson when he built NCR Country Club next door in the 1950s. 
Through the years, Moraine had become a hodgepodge of turf types that made maintaining the property a challenge. That Heinz 57 stand included ryes, bents, vegetative Poa and Poa trivialis just to name a few. Managing against disease outbreaks for things like dollar spot became especially tough as the entire stand was only as strong as its weakest link.
Providing a clean slate from which to work meant wiping out everything with Roundup and Basamid. Mahl came back with 007 bentgrass on tees, fairways and approaches and Pure Distinction bentgrass on greens.
Deciding on the right turf for each application was an exhaustive process that included testing eight varieties for putting greens and six for fairways in three different greens mixes across a total of 10,000 square feet of nursery space.
The new grasses allow Mahl to do one thing that Campbell probably couldn't - keep them dry.
"The fairways have had no water in the last 10 days. They are super dry with no wilt at all," Mahl said. "The new grasses allow us to keep things drier and use less water."
The course has been closed since last July and is scheduled to reopen June 11. The practice range was renovated and enlarged in 2014 with zoysia targets and a bentgrass hitting area and reopened last year so members would have a place to swing away while the course was being restored to reflect Campbell's original intentions.
"It's been a little bit of a tease in that regard," Haley said. "But it gave members a taste of the quality of the work that was taking place.
Throughout the process, the club's confidence in their architect grew by the day as they watched the project unfold from the practice tee. 
"Keith's attention to detail and his personal engagement with the members on this project went beyond what any of us expected," Haley said. 
"If there was ever any doubt on anything that was taking place on the project, we learned to just go with Keith's judgment. In the end, it was the right move at the right time with the right person."
It turns out that their trust was well-placed.
"My hope is that the Moraine membership feels the work we accomplished is one of great value," Foster said. "Personally, I believe great renovation work must be seamless and enduring. The Moraine work is both."
And it is all because the project was a timely mix of the right membership at the right club with the right architect and the right superintendent . . . at the right time.