When Scott Yates took over as director of operations at West Orange Country Club more than a decade ago, he faced an impossible task.
Thanks to a falling out between construction and club officials during a greens renovation project, work on the putting surfaces was never completed. Every green on the golf course was surrounded by a trench that captured water and prevented golfers from running their ball up to the cup.
"It was the craziest thing I'd ever seen. You had to chip the ball over that trench," Yates said. "And they wanted me to sell private club memberships with that."
That's when Yates reconnected with a friend from his childhood who also had spent most of his life in the golf business.
In more than three decades in the golf business, Mark Sauger has done just about everything: aspiring tour pro, superintendent, instructor, golf course builder and shaper.
"There's not a job in the golf industry that I have not done at one time or another," said Sauger, 48.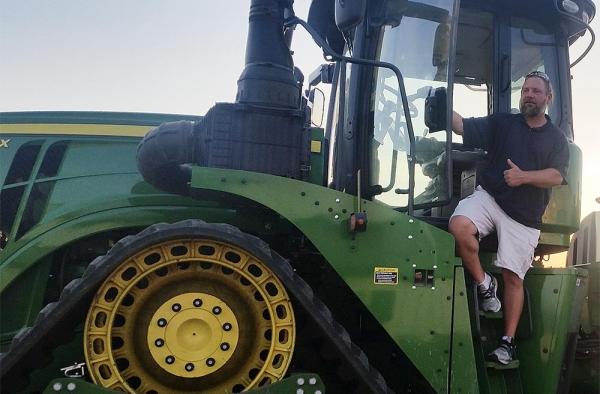 The son of golf pro and course owner Regis Sauger, Mark Sauger has won numerous amateur tournaments in his native Michigan. He has been driving a tractor and moving dirt on golf courses since he was a teenager and has construction experience on more than a dozen courses in at least five states. Shaping the terrain, fixing the mistakes of others and consulting on ways to save and redirect resources is his passion, and he's pretty good at it, Yates said.
"He stripped off the turf, filled in the material and blended it in to where you couldn't tell the difference," Yates said. "He was a magician on that tractor. He saved our greens. 
"It's one thing to build a green. It's another to fix someone else's mistake and make it look like it never happened."
Sauger's eye for design work is only part of the niche he is trying to carve out in the golf business. He also consults financially distressed courses. The entirety of his passion is to help owners and operators make the most of their investment.  
"The last 10 years or so, I've seen the industry take a huge hit," Sauger said. "Courses usually close for one of two reasons, they were built to sell real estate and they've been mismanaged, or the owners or management companies are overwhelmed.
"I try to help them find what options they have to keep the doors open, even if it's for a future buyer."
Often, he said, courses have underperforming assets that can be sold to help infuse cash into the operation.
Sauger says his wide breadth of experience in the industry is unique.
"I'm trying to offer the industry something different," Sauger said. "I'm not just a shaper. I'm one of few who has been a shaper and a golf pro. When I create something, I'm thinking of mowing and playing it. It's not just a piece of dirt."
Yates, now at Big Cypress Golf Club in Lakeland, Florida, is a believer.
Three years after fixing the greens at West Orange, Sauger returned to build a new practice green.
"His creativity in moving dirt and understanding of drainage and what it takes to build a green; he's a genius," said Yates. "A hump here, a hump there; he did an awesome job."