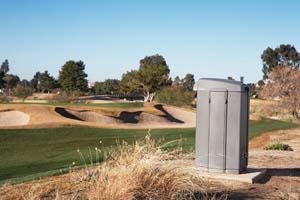 When it comes to environmental stewardship,
Rain Bird
is willing to put its money where its customers' mouths are.
The manufacturer and provider of irrigation products and services is going to award $2,000 worth of irrigation products to one lucky recipient that applies for
Green Site
designation through the Groundwater Foundation.
The
Groundwater Foundation
was founded in 1994 as a way to educate users on the need to conserve water. Part of that mission is the formation of the Groundwater Guardian Green Site program that encourages managers of green spaces, including golf courses, athletic complexes, parks and schools, to implement, measure and document groundwater conservation practices.
Anyone who manages or maintains a green space can apply for the Green Site designation by completing a survey and application. The foundation the online application and awards points based on a site's current practices related to chemical use, water use, pollution prevention and water quality. Sites that earn a minimum of 70 percent of the total applicable points receive the Green Site designation.
Groundwater Guardian Green Sites can use the Green Site logo to document and promote their efforts in water conservation. These sites also receive from the foundation a monthly newsletter and public recognition of their stewardship efforts.
"As strong advocates for responsible water use, Rain Bird appreciates the excellent work that the Groundwater Foundation does each day to ensure sustainable, clean groundwater for future generations," said Alex Nathanson, brand manager for Rain Bird Corp. "We hope our involvement will help inspire many more green sites to become part of this very worthwhile program."
Deadline to applie for Green Site status is Sept. 16.