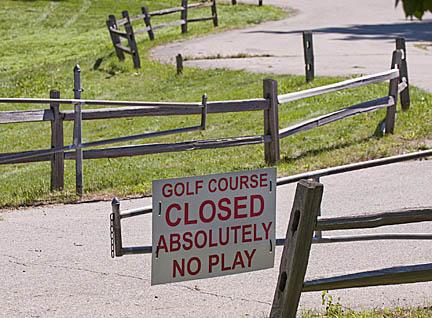 Two things make it rather difficult to focus on rounds played in September: 1. winter appears to have made an early appearance this year, 2. the news on golfer participation, as a whole, seems to bad almost every month for nearly a year.
Even with a 1.2 year-over-year increase in rounds played in September, compared with the same month in 2012, golfer participation through the first nine months of the year is down by more than 5 percent over the same period from a year ago, according to Golf Datatech's monthly rounds played report.
The glimmer of good news was that September marked the second straight month of increased rounds played, interrupting a run of nine straight months of decreasing play, a streak that dated to December 2012.
Rounds played were up in 31 states in September, ranging from a bump of between 0 percent and 1 percent in Alabama, Arizona and Texas to 9 percent in Indiana and New Jersey. Rounds played were flat in Louisiana and down in 18 states, from less than 2 percent in Florida, Mississippi and Oklahoma to drops of 18 percent in Oregon, 19 percent in Colorado and 21 percent in Washington.
There was a sharp difference in rounds played at public access facilities, where play was up by nearly 3 percent in September, and private clubs, where play was down by 5 percent. For the year, play is down by 4 percent at daily fee facilities and nearly 10 percent at private clubs, according to the report.
Jim Koppenhaver of Pellucid Corp. notes that demand for rounds played was up 1 percent and actually lagged behind a 2 percent increase in golf playable hours, his measure of the total number of daylight hours compared with factors that influence play such as temperature, precipitation, humidity, wind, etc. That all means the utilization rate, which measures demand of rounds vs. supply of favorable conditions, actually was down in September, which can be the game's last hurrah in many geographic locations.
Koppenhaver, while hinting at what October might hold, went so far as to say "too little, too late" in light of the recent two-month surge, but noted that "... it's better late than never."