As water becomes increasingly more valuable as a commodity, pressure to use it wisely and efficiently will continue to mount.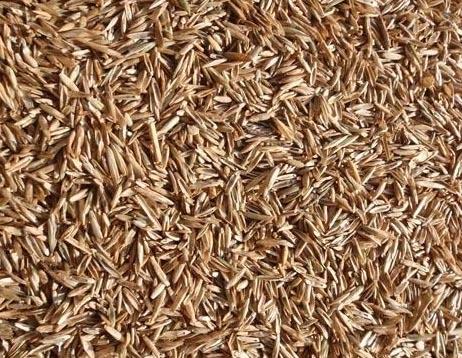 A recent study shows that using a surfactant during seeding can promote seed germination and improve turf establishment and growth with minimal irrigation.
Research conducted at the Eastern Oregon Agricultural Research Center has shown that tall fescue and perennial ryegrass seedlings, grown in growth pots, germinated faster and were more synchronously when the seeds were treated with a nonionic, block copolymer surfactant, compared with untreated seeds.
The research team monitored the effect of surfactant film coating on time needed to achieve 50 percent germination, mean germination time, difference between time to 90 percent and 10 percent germination and final germination percentage at three temperatures - 10, 20 and 30 degrees Celsius (50, 68 and 86 degrees Fahrenheit) - for both turf species.
According to the results, for both species the time to 50 percent germination was decreased by a day for both turf species at the low and high temperatures, but not at 20 degrees Celsius.
"Interestingly, a (surfactant film coating) was most effective at improving germination at suboptimal (10 degrees C) and supra-optimal (30 degrees C) germination temperatures for cool-season turfgrass," concluded study co-author Matthew Madsen, Ph.D., of the U.S. Department of Agriculture. "These results may indicate that a SFC treatment could have particular utility in extending the window turfgrass can be planted during the year."
The authors, who also included Mike Fidanza, Ph.D., of Penn State University, and Stan Kostka, Ph.D., of Aquatrols, concluded that the establishment experiment showed that a surfactant film coating treatment can enhance emergence and plant growth under a less than optimal irrigation regimen, which could help to conserve limited water supplies and enhance urban landscapes by lowering water requirements for establishing new turfgrass.
The researchers wrote that "in addition to a soil treatment, nonionic surfactants can have a direct effect on plant physiological functions with results varying with surfactant chemistry and application rate. Low concentrations of nonionic, block copolymer surfactants can be beneficial for stimulating tissue growth and enhancing cell viability in plant tissue culture media.
The study, which was published in HortTechnology in August also showed that biomass and ground cover of perennial ryegrass was nearly 50 percent greater than the untreated control when watered weekly to 70 percent of field capacity. Soil water content had decreased to 10 percent-30 percent between between waterings. Throughout the study, tall fescue density and cover was between 20-30 percent greater where seeds were subjected to a surfactant film coating compared with the untreated control.
"This is the first study to demonstrate that a low-dose application of nonionic surfactant applied directly to seed as a component of a seed treatment was effective at increasing seed germination rate and synchrony," Madsen wrote.
"These results may indicate that a SFC treatment could have particular utility in extending the window turfgrass can be planted during the year. It can be advantageous to plant turfgrass seeds during periods of the year that are not optimal for seed germination such as early spring."