When Billy Weeks arrived at Duke University Golf Club six years ago, one of the most daunting challenges he faced was becoming acclimated to daily fee golf.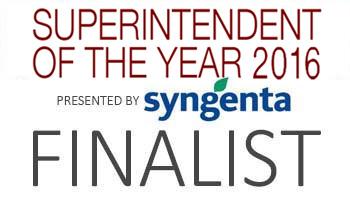 The former superintendent at Steelwood Country Club in Loxley, Alabama, Weeks prepped under Eric Bauer at The Club at Carlton Woods near Houston, managed a putting green at Jack Nicklaus' home in North Palm Beach, Florida and interned at Augusta National Golf Club.
While Duke looks, tastes and smells like a private club - golfer expectations run high at this course located off the university's Washington Duke Inn in a pristine forest setting - it is most definitely a public-access facility. And that transition has made Weeks a better superintendent.
"I've had to stay as organized as possible. I had to get out of the mindset of high-end private golf," said Weeks, director of agronomy at this course in Durham, North Carolina. "Everything I had at those places, I didn't have that here, but the expectations are still like those at private clubs.
"I have to make do with what was given to me. For me, it's about being as efficient as possible and getting everything I can out of labor and equipment. I have to get my guys to think the same way. We have eight hours to get things done. We use our time wisely."
Weeks also shares what he has learned by leading an educational session for assistant superintendents the past two years at the annual Green Start Academy in the Raleigh area.
Because of his ability to do more with less and share with others how to do the same, Weeks has been named a finalist for the TurfNet Superintendent of the Year Award, presented by Syngenta.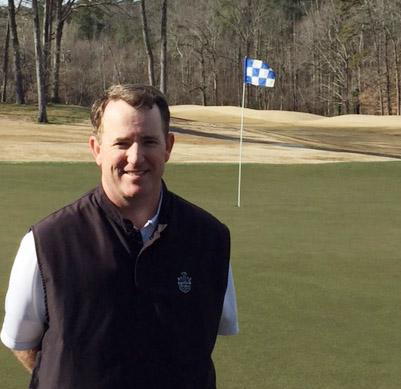 "Billy Weeks is a one-man tour de force without whom our course couldn't exist as it does now," said Gavan Fitzsimmons, president of the club's golf association. "He . . . has our course in truly exceptional condition year-round."
Duke Golf Club is essentially a self-supporting operation, so conditions have to be great all the time. And they are, even in the face of modest resources.
"He is particularly skilled in managing a relatively small staff to accomplish great things," said Duke Golf Club manager Ed Ibarguen. "And he is always mindful of our budget, keeping control of spending to meet our financial requirements."
When Weeks arrived in Durham, the course still had creeping bentgrass greens, as were many courses in North Carolina,Ibarguen was in the midst of researching a conversion to Bermudagrass. 
It was another couple of years before the decision was made on a greens conversion. Choosing the right one was up to Weeks, who ultimately decided on Champion. By 2013, several other courses in the Raleigh-Durham area already had made the switch to Bermuda, and many went with Champion, and Weeks was smitten with the idea of having a support system already in place when the change at Duke was completed.
Duke could have kept its bentgrass greens and everything probably would have been fine, Weeks said. The conversion, however, made sense based on a combination of Raleigh's climate and peak play at this Robert Trent Jones design that opened in 1957.
"For us at Duke, bentgrass was not a bad thing. Bermuda just fit our model better," Weeks said. "Just look at our peak time of play. From Thanksgiving to April there is not a lot of play. The weather can be bad, students are out of school over the holidays. Our peak play is April to November. If you look in that time frame, that's when you're aerifying bentgrass. We'd be discounting greens fees for a few weeks in the spring and a again in the fall for a few weeks, and that would take away from our revenue. From a playability standpoint, Bermuda just fit our model better."
The conversion paid dividends last year during what was one of the hottest summers on record in North Carolina.
"Guys who still have bentgrass and never had issues before, had issues last summer," Weeks said. "That's not to say you can't have issues with Bermuda in winter if the grass stayed iced over. That said, we had two weeks of freezing weather two winters ago, and we did just fine."