Brian Green probably would be right at home in Las Vegas. After all, he's been playing against a loaded deck at Lonnie Poole Golf Course at North Carolina State University for nearly five years - and winning all the while.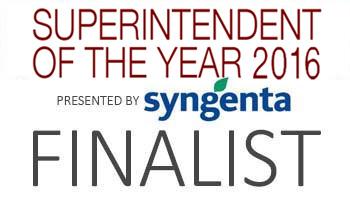 As other golf courses throughout North Carolina continue to make the shift toward ultradwarf Bermudagrass putting greens, Lonnie Poole is sticking with bentgrass, and likely will do so into the foreseeable future.
Standing in the way of any talk of a conversion is timing.
Lonnie Poole opened in 2009 at the height of the economic bust and just as contraction in the golf industry was getting into full swing. At that time, most if not all courses in the Raleigh-Durham area still were growing bentgrass, but many soon made the switch. Today, closing a public golf course that still is less than 10 years old for an entire season to grow in Bermudagrass greens is not economically feasible - even in the face of near-record summer heat.
"Not many golf courses in the area then had ultradwarf. There were still questions about it," superintendent Brian Green said. "We're so new, it would be hard to pull the trigger.
"Doing that would mean about $500,000 in lost revenue. That makes it tough."
Turns out, there is no reason to pull the trigger anyway as Green has proven to be a master of managing bentgrass even in the hot Carolina summers.
For the manner in which he is able to manage bentgrass in the summer in the transition zone, as well as implement sustainable management practices, and manage a modest budget and labor force, Green has been named a finalist for the TurfNet Superintendent of the Year Award, presented by Syngenta.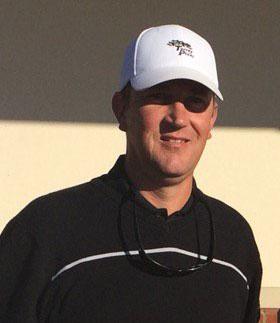 "Managing bentgrass in summer is a challenge in the transition zone. The hallmark of Brian's approach to bentgrass management is proactive decision making," said Dan Adams, Ph.D., associate vice chancellor at North Carolina State and Green's director supervisor. "He closely monitors current and long-range weather forecasts and adjusts mowing height and frequency, cultivation practices, and water management ahead of heat stress periods."
For example, last year was in the top five for all-time hottest summers on record in the Raleigh area, with daytime highs above 90 and overnight lows topping 70 for virtually all of July and August. That made for an incredibly challenging environment for growing bentgrass. To prevent all-out turfgrass failure, Poole closed the course for an eight-day stretch to give the turf a much-needed break.
"It was to keep traffic off the course and let the greens recover," Green said. "I came in that Monday and while walking the course I could see the pin placements from the weekend. I knew if we didn't do something it was going to be catastrophic turf loss."
Green also was nominated for his sustainability efforts at Lonnie Poole, which he directed to Audubon Cooperative Sanctuary status shortly after it opened. 
When Green noticed localized dry spots on greens, he mapped the root zone of all greens throughout the course and learned that the depth of root zone mix was inconsistent throughout the course. By adopting use of moisture meters he was able to get water where it was needed most and limit it where it was not needed. The results included more consistent putting conditions and annual water savings of 55 percent, or 3 million gallons.
He has been equally proactive as a manager of people. Green has developed a scheduling system that ensures that he or one of his two assistants are on hand at the golf course every day. That's important on a golf course that utilizes cheap student labor throughout the academic year.
"When have to rely on student labor, they're not as experienced as others," Green said. "This system bridges the gap in that experience level."