The word complex does not begin to describe Dick Gray.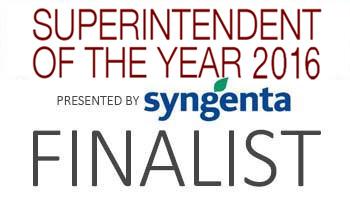 A superintendent for parts of the past six decades, Gray is immensely proud of his profession. He has known Pete Dye almost since the day he got started in the 1960s and counts the renowned architect among his personal friends. He also is humble when he thinks about his place in the industry. The director of agronomy at the mammoth, 54-hole PGA Golf Club in Port St. Lucie, Florida, Gray's business card simply reads "greenkeeper."
Given the choice between a day on the golf course with his crew and a chance to do anything anywhere, Gray will, more often than not, choose the golf course, and he's likely to bring pizza for his staff to boot.
During the past quarter century, perhaps no one has made a larger footprint on the South Florida golf scene than Dick Gray. He has been superintendent at some of the top private clubs on Florida's Treasure Coast that includes Martin and St. Lucie counties, and he is the architect of record on a highly regarded daily fee layout near Stuart, Florida. Today, the 73-year-old still is going strong while he oversees daily maintenance at the PGA of America's largest property that includes courses designed by Dye, Tom Fazio and Jim Fazio, the Jim Fazio-designed St. Lucie Trail course and a massive, 35-acre learning center.
When he learned he was nominated for the TurfNet Superintendent of the Year Award, presented by Syngenta, the Gray asked "What are the criteria, age?" After he was told he had been named a finalist for the award, his hinted at declining the honor, stating: "I'm sure the guy who finished seventh is just as deserving."
"Ever since joining PGA Golf Club, superintendent Dick Gray has been instrumental to the growth and success of the flagship facility of the PGA of America," wrote Andy DeKeuster of Buffalo Communications, who nominated Gray for the award after visiting the property during the Dye Course restoration in 2016.
When Gray arrived in Port St. Lucie after several years selling biological soil amendments to superintendents, conditions at the property were not up PGA of America standards. Greens showed wide patches of dead turf and broadleaf weed infestation was a problem everywhere.
He oversaw a restoration of the Wanamaker Course in 2015, the Dye Course in 2016 and the Ryder Course will be redone this year. Although interest in golf has been on the wane for more than a decade, golfers have taken note of the work.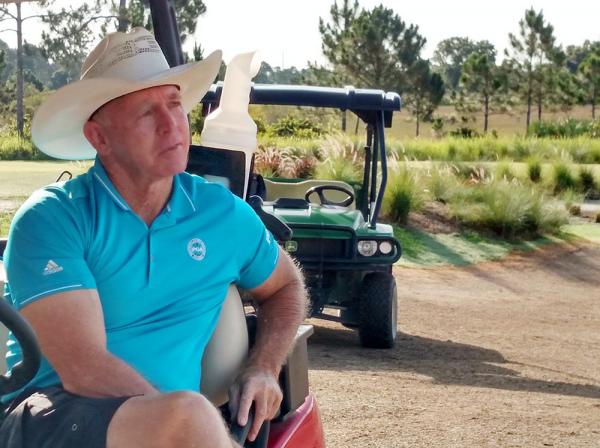 "Under Gray's direction, the club's iconic Dye Course underwent a complete re-grassing and renovation," DeKeuster said. "The end result is nothing short of spectacular, not surprising given the success of a similar re-grassing project Gray directed the previous year on the resort's Wanamaker Course.
"As a result of his unwavering attention to detail, leadership, encouragement and education of fellow grounds crew, conditions at the south Florida resort have never been better, leading to a 10.5 percent increase in membership and an all-time high in members satisfaction."
Shortly before the reopening of the Dye Course, Hurricane Matthew grazed Florida's east coast on Oct. 7, a day before making actual landfall in South Carolina. Matthew uprooted trees throughout the PGA Village complex, caused power outages all along the coast. Gray, who has worked along Florida's coast for more than 25 years at Loblolly Pines in Hobe Sound, Jupiter Hills in Tequesta and Sailfish Point, an oceanfront property on the end of a peninsula in Stuart, has hurricane-preparedness down cold.
"Thanks to a quick response, plenty of preparation and cool head, the course renovation kept on schedule and opened on time," DeKeuster said. "A very impressive feat given Matthew's impact along the East Coast."
Throughout his career that started at Crooked Stick in Indiana decades ago and includes designing the Florida Club in Stuart, Florida, Gray has recognized he only is as good as the people who work on his crew. To that end, he is fiercely loyal to them and takes their contributions to his success very seriously. At a property with dozens of people on his crew, including immigrants and guest workers, Gray knows every one of his employees by name. When he encounters them while riding the course, he stops, calls them by name and checks on the status of whatever project they are working on that day.
While touring the property with Gray to study the Dye renovation, DeKeuster saw firsthand Gray's dedication to his crew.
"He called each by name, thanking them, having fun with them, constantly reminding me that they are the real magicians," he said. "It felt like family out there more than a bunch of co-workers. It was amazing."