To hear golfers at municipal Longshore Golf Course tell it, Michael Golden might have made a good magician in another life. After all, it was quite a trick to bring the course in Westport, Connecticut, back from the dead.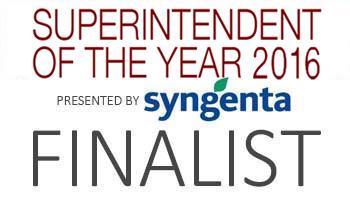 Years of neglect at this municipal course in Westport, Connecticut, resulted in fairways that displayed more dirt than turf, unplayable rough and a subsurface layer of organic matter right smack in the rootzone of Longshore's putting greens.
The course is home to the annual Chappa Golf Tournament, which is billed as the country's largest high school tournament, attracting nearly 100 teams. Conditions were bad enough at Longshore that the city decided to get out of the golf maintenance business altogether and call in professional help. Enter Golden (and Valleycrest) who turned fairway dirt into a fast and firm playing surface, and dying greens into some of Connecticut's best putting greens.
"Michael took over maintenance of our course three years ago," said Longshore member Richard Donoghue. "Our greens were essentially dead, the fairways and teeing grounds were terrible. Under the same skimpy municipal budget he has transformed the grounds. The greens are as good as the private courses in our area. The fairways have been dramatically improved and the tee boxes provide a comfortable stance. We are all amazed by the transformation."
For his ability to bring back Longshore like a cat with nine nine lives, Golden was named a finalist for the 2016 TurfNet Superintendent of the Year Award, presented by Syngenta.
Among the factors contributing to problems at Longshore were a series of freeze-thaw-freeze cycles resulting in two consecutive years of dead greens in 2012-2013. 
Playing conditions had become so bad at Longshore that some players left to find greener pastures elsewhere. Even after the first year of the recovery process, turf was still thin.
Year after year of dead turf on the greens caused a layer of organic matter that rested just 3-4 inches below the surface.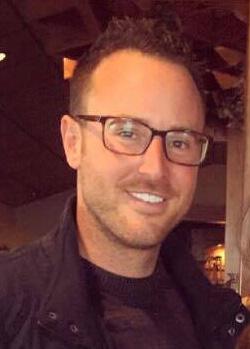 "The dead and decaying matter was just sitting there, and the roots were getting caught up in that layer," Golden said. "We had to get the roots past 1 inch where they were stuck at. That has been the main focus."
Said Longshore member Mike Durkin: "They smelled like rotten eggs."
Getting the greens back meant breaking up that layer as much as possible. Golden put into place a program of hitting the greens with needle tines on a weekly basis, deep tining several times per year and tons and tons of topdressing.
Valleycrest merged with Brickman Sports Turf in 2014 to form a turf and landscape management company known as BrightView, and the city, as well as Longshore golfers, have been nothing but pleased with the new direction the company has taken the golf course. BrightView even uses it as its East Coast model for trying to attract new business, said Durkin.
"He would bring core samples from the greens to our golf advisory committee, allowing us to see the effects of years of neglect and improper aeration techniques," said Longshore member Gary Solomon. "This has led to the approval and installation of proper drainage systems under our greens and purchase of a deep-tine rake to allow for bi-annual deep tine aeration which will allow for proper root growth for each individual "plant".
To see Longshore before and after Golden started work there, it is difficult to comprehend how far it has come in the past few years.
"Not only has Mike provided us with an excellent golf experience, he has also provided the membership with continuous education with regards to the needs of a golf course and has helped us make important decisions to ensure course excellence in the future," Solomon said.
"While restoring the course and greens, Mike has still been able to provide us with true and fast greens, particularly on tournament and club championship weekend when he has been able to bring green speeds up to U.S. Open standards rarely seen on a public course. Mike and his crew have been seen out before sunrise double-cutting, rolling and sanding each green, creating challenging course conditions worthy of a club championship."