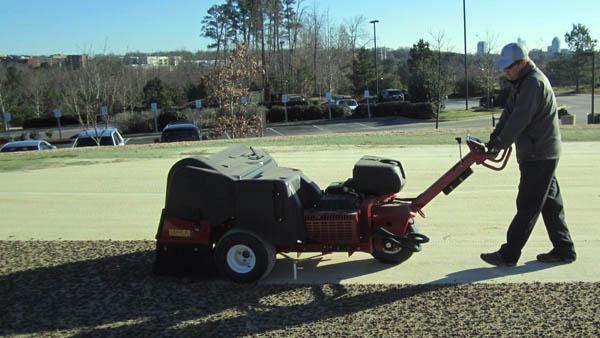 Finalists for the TurfNet Superintendent of the Year Award, presented by Syngenta, come from a pretty diverse background.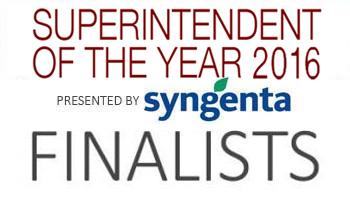 The group includes superintendents from two university courses within 30 miles of each other, a multi-course property owned by the PGA of America, a Met-area country club and a nearby municipal property, and a Midwest classic-era layout that has returned to its roots.
The group was chosen by our panel of industry judges from a list of 228 nominees. Criteria on which nominees are judged include: labor management, maximizing budget limitations, educating and advancing the careers of colleagues and assistants, negotiating with government agencies, preparing for tournaments under unusual circumstances, service to golf clientele, upgrading or renovating the course and dealing with extreme or emergency conditions.
Finalists are:
Tom Feller, Cedar Rapids Country Club, Cedar Rapids, Iowa;
Michael Golden, Longshore Golf Course, Westport, Connecticut;
Dick Gray, PGA Golf Club, Port St. Lucie, Florida;
Brian Green, Lonnie Poole Golf Course at North Carolina State University;
Kevin Seibel, Century Country Club, Purchase, New York;
Billy Weeks, Duke University Golf Club, Durham, North Carolina.
(click on the link on each finalists name to read more)
The winner will be announced Thursday, Feb. 9 in the Syngenta booth during the Golf Industry Show in Orlando, and will receive a trip for two on the TurfNet members golf trip in October to Scotland, courtesy of Syngenta.
"Superintendents are all leaders who deserve recognition," said Stephanie Schwenke, turf market manager for Syngenta. "We are honored to partner with TurfNet on the Superintendent of the Year Award to recognize those who have made great sacrifices for their course and their team. We respect the humility, creativity and wisdom of this year's finalists as they represent the dedication it takes to be a superintendent. This award is about celebrating the success of superintendents and the daily challenges they overcome. I look forward to seeing everyone in Orlando and celebrating the success of this year's finalists as we announce the winner in our booth."

Previous winners include: Matt Gourlay, Colbert Hills, Manhattan, Kansas (2015); Fred Gehrisch, Highlands Falls Country Club, Highlands, North Carolina (2014); Chad Mark, Kirtland Country Club, Willoughby, Ohio (2013), Dan Meersman, Philadelphia Cricket Club (2012), Flourtown, Pennsylvania; Paul Carter, The Bear Trace at Harrison Bay, Harrison, Tennessee (2011); Thomas Bastis, The California Golf Club of San Francisco, South San Francisco, California (2010); Anthony Williams, Stone Mountain Golf Club, Stone Mountain, Georgia (2009); Sam MacKenzie, Olympia Fields Country Club, Olympia Fields, Illinois (2008); John Zimmers, Oakmont Country Club, Oakmont, Pennsylvania (2007); Scott Ramsay, Golf Course at Yale University, New Haven, Connecticut (2006); Mark Burchfield, Victoria Club, Riverside, California (2005); Stuart Leventhal, Interlachen Country Club, Winter Park, Florida (2004); Paul Voykin, Briarwood Country Club, Deerfield, Illinois (2003); Jeff Burgess, Seven Lakes Golf Course, Windsor, Ontario (2002); Kip Tyler, Salem Country Club, Peabody, Massachusetts (2001); Kent McCutcheon, Las Vegas Paiute Golf Resort, Las Vegas, Nevada (2000).