During the Syngenta Business Institute held earlier this month in North Carolina, we asked superintendents what gifts for the golf industry they'd like to see underneath the tree this holiday season. We took the option of wishing for more golfers off the table so everyone wouldn't have the same response.
John Cunningham, CGCS
Bellerive Country Club, St. Louis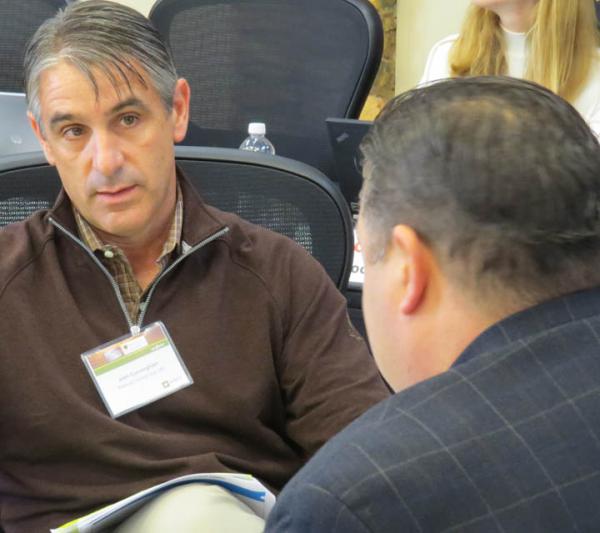 As the former superintendent of TPC Las Colinas in Irving, Texas, site of the PGA Tour's AT&T Byron Nelson Classic, Cunningham has a lot of tournament experience. What he would like more of at Bellerive Country Club in St. Louis, which will host the 2018 PGA Championship, is more business education like SBI.
While national and regional conferences offer plenty of opportunities to learn the latest in agronomic research and developments, business education isn't as plentiful, he said. That's especially true given the current state of the golf business, he said.
"We get our fix at the (Golf Industry Show). We spend a lot of time talking about agronomics and aerification and fungicides and moisture management, and those are all very important, and we have to have those," Cunningham said. "But it's important for me and everyone else in the industry to be a better business leader because the golf industry isn't what it used to be, and every dollar is important."
Paul Carter, CGCS
The Bear Trace at Harrison Bay, Harrison, Tennessee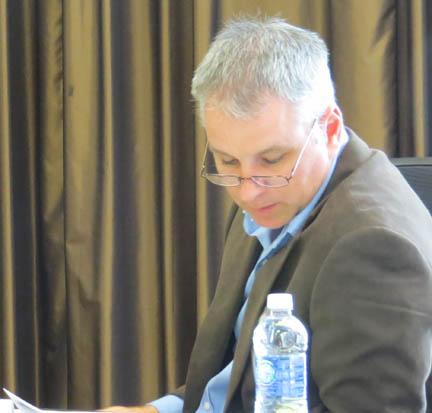 There are budget cuts and then there are budget cuts. And nowhere are budgets more affected during tough times than at publicly owned entities.
Paul Carter, who oversees the grounds at The Bear Trace at Harrison Bay, a state-owned golf course in a state park near Chattanooga, would like to see golfer expectations fall into line with the resources he and other superintendents have to work with during a challenging economy.
"I'd like to see some realization from the golfers and the golfing industry that times have changed," he said. "Golf courses are not going to be immaculately maintained, not the majority of them. Our budgets have been cut, so therefore the expectations of golfers need to be cut."
Reducing the amount of managed irrigated turf has helped many, including Carter, redirect resources where they are needed most.
"I'm glad to see more people getting involved in environmental programs," he said. "Not every square inch of the golf course needs to be maintained."
Paul Latshaw, CGCS
Muirfield Village Golf Club, Dublin, Ohio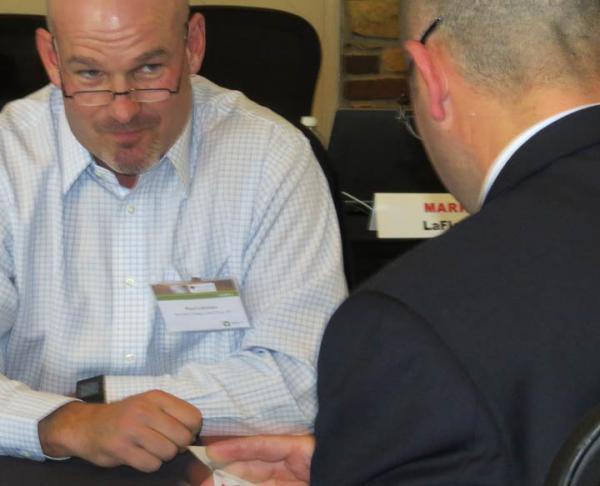 There is no questioning the fact that the golf industry has seen better days. Course closures have outpaced openings every year since 2006, and the number of rounds played is a slow, but steady decline.
Several factors are responsible for this slide, including how long it takes to get around the golf course and other family commitments.
"We have to do something about the pace of play," Latshaw said. "Anyone who has kids, that's all they're doing is driving their kids around to different sporting events. For that person to come to the golf club and spend five hours playing golf, that's a problem.
"What we've seen at our club is people coming out at 4 or 5 o'clock and hitting golf balls on the range for two hours and going home. Our driving ranges gets more use than it did five or six years ago."
The industry could do a lot to save money and shorten the amount of time it takes to play by taking some air out of the golf ball and making courses shorter, Latshaw said.
When Greg Norman won the 1995 Memorial Tournament, Muirfield Village Golf Club was playing at about 7,100 yards, compared with 7,392 yards this year. 
"Something needs to be done with the golf ball," he said. "We all talk about more affordable golf, and the easiest way to do that is to have less area to maintain. 
"Everything is better for the game if the golf ball is rolled back. If you want more affordable golf and you want to reach new demographics, you have to do something with the cost of the game. From my point of view, the more area there is to maintain, the more it's going to cost to maintain it. I work for Mr. (Jack) Nicklaus, and has been beating that drum for a while, and he's right."