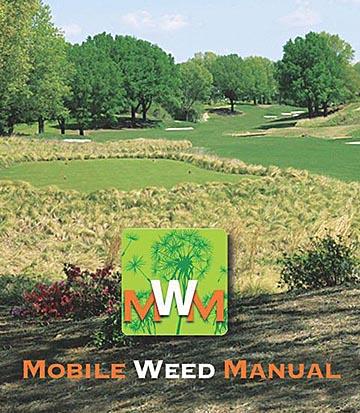 The University of Tennessee turf and ornamental weed science team has developed a new Web site and free mobile app called
Mobile Weed Manual
for turfgrass managers who need help identifying weeds and finding just the right product to control them.
An online resource for golf course superintendents, athletic field managers, lawn care professionals and homeowners, the Mobile Weed Manual is designed to help users choose herbicides for use in warm- and cool-season turfgrasses and a variety of ornamentals.
End users can search for specific weed pests and the searchable app provides advice on herbicides that are most effective at controlling them. 
The site was designed to replace hard copy extension manuals with a Web interface optimized for use on Apple and Android mobile devices. 
"The Mobile Weed Manual contains not only weed control efficacy ratings for problematic weeds of turf and ornamentals, but tolerance information for over 2,300 different species, and labels for nearly 100 different herbicides," said Jim Brosnan, Ph.D., assistant professor of turf and ornamental weed science at Tennessee. "This powerful resources places all of this research based information in the palm of your hand."