As the lone turfgrass extension specialist for all of Kentucky's 40,409 square miles, the University of Kentucky's Gregg Munshaw, Ph.D., can get stretched pretty thin when conditions start going south.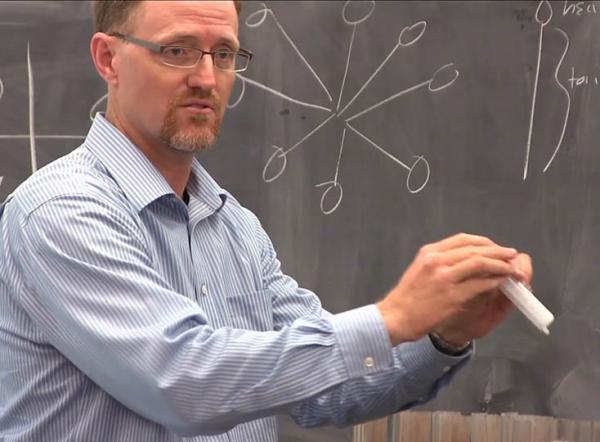 The university went a little farther south to find help for Munshaw.
Travis Shaddox, Ph.D., assistant professor at the University of Florida's Fort Lauderdale Research and Education Center, has accepted a research and extension position at UK. He will officially start his new post July 1.
"The university, the city, everyone we've met there, they've all been very inviting," Shaddox said. "We are looking forward to getting there."
A graduate of Oklahoma State, Shaddox earned master's and doctorate degrees at Florida. He spent 10 years in private industry, including six years in various roles with Lakeland-based Harrell's.
In four years at the University of Florida, including a year of postdoctoral research, Shaddox quickly developed a reputation for getting things done.
A soils specialist by trade, Shaddox rapidly began rehabbing the Fort Lauderdale research station and worked with the state's GCSA chapter to outfit the facility with new equipment, including two devices that measure nutrient content in turf, soil or water. His appointment is 60 percent research and 40 percent extension.
"He's bringing his name, his worth ethic and his smarts. Were winning in this, for sure," Munshaw said.
"He's coming from a huge program with a lot of people on staff, so he'll bring a lot of new ideas that I've not thought of. He'll have things that worked in Florida that might work here, or things that didn't work there, but might work here."
Like many university turf programs, Kentucky has struggled for several years with enrollment. And Munshaw and university officials have been working on ways to tweak the program since he arrived at his alma mater in 2012.
He hopes Shaddox's appointment will give him more time to redraw the lines of a program built up by the late A.J. Powell.
Shaddox will be asked to help re-establish connections across the state with Kentucky's golf course superintendents.
"He will be instrumental in that," Munshaw said. "I'm scattered all over lawn care, sports turf, golf. He has his blinders on with golf. He's much better at bringing in that golf market than I am."
The task facing him is much like what Shaddox encountered when he took over at the Fort Lauderdale station in 2015.
"For all practical measures, I'll have the same type of research and extension duties as I do now," Shaddox said.
"I envision identifying the needs of golf course superintendents and all stakeholders throughout the state. We need to find out what their needs are, address those needs and show the value of the program and how the university can address that."