After exhausting its useful life for more than decade as a gravel pit nearly a century ago, a patch of land on the east side of Ann Arbor looked more like something out of a science fiction movie than it did a location for one of Michigan's most environmentally friendly golf courses.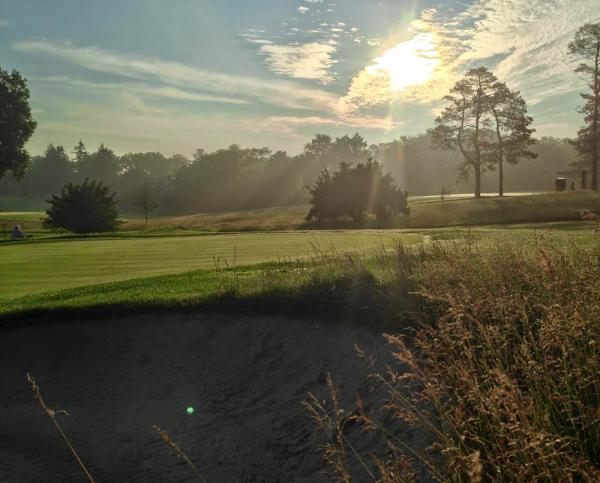 "If you look at the old photographs, when they finished mining, it was bald," said Corbin Todd, director of golf courses at the University of Michigan. "It looked more like the surface of the moon."
Today, Radrick Farms, a 1962 Pete Dye layout, and its sister course, the Alister MacKenzie-designed Blue Course, are leading the university's campus-wide efforts toward sustainability and environmental stewardship.
"Sustainability is the right thing to do," said Chantel Jackson, general manager at UM's Blue Course. "I don't care what field you're in, or who you work for, if you live here in Ann Arbor, you have to be aware of sustainability. It's a passion here, and it needs to be part of everyday life."
To that end, the courses have implemented several environmental programs that include an innovative construction method for the parking lot that helps manage surface water, conversion of managed turf to naturalized out-of-play areas, an unconventional rooftop on the renovated clubhouse of the Blue Course.
Along the way, each has earned certification from the Michigan Turfgrass Environmental Stewardship Program, Michigan Department of Environmental Quality Clean Corporate Citizen Program with the help of the e-Par system. And progress is monitored and audited by the university's office of campus sustainability.
"Sustainability is rooted in our tradition," Todd said. 
"We want to leave the property better than we found it. We want to be good stewards of our resources."
More than three decades before Dye converted land in eastern Ann Arbor into one of Michigan's best golf courses, the Cadillac Sand and Gravel Co. sold the mined out property to Frederick Matthei who restored the property from eyesore to pasture and farmland before donating it to the university in 1957. Five years later, it had become one of the first works of a young, up-and-coming architect from Indianapolis.
Today, Radrick is the only course in Michigan to be recognized by the Groundwater Foundation as a Groundwater Guardian Green Site, a program that acknowledges the work of turfgrass managers for their efforts to protect groundwater resources through "practices related to chemical use, water use, pollution prevention, water quality, and environmental stewardship". In 2012, the course received the Washtenaw County Environmental Excellence Award for Water Quality Protection.
"The university always wanted to keep that land natural. That's why they hired Pete Dye," Todd said. "They've always wanted to be good stewards of the environment, and that started way before sustainability was even a thing."
Across town, MacKenzie planted the Blue Course on the edge of the UM campus in 1929. While providing generations of students, faculty, staff and alumni with a classic golf experience, the course also has for many years doubled as a parking lot for the 107,000-seat Michigan Stadium directly across Stadium Boulevard. That hasn't hindered efforts at the Blue Course, as well as Radrick Farms, to lead the way toward sustainability.
Efforts there include an aggressive recycling program with an ultimate goal of zero-waste at the golf course (and throughout campus), converting managed turf to naturalized out-of-play areas, a green rooftop on the renovated clubhouse that includes a native planting program managed by superintendent Scott Rockov and utilizing permeable fill in the parking lot that aids in filtering surface water and minimizing runoff.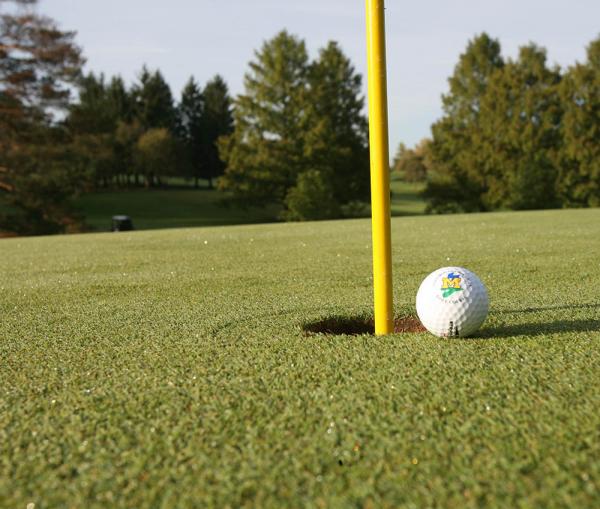 The university's golf operation has worked hard to communicate its efforts to customers.
"We have talking points for our staff," Jackson said. "There are enough things we are doing around the golf course to create questions, and we want to make sure our staff has the right information to give back to them."
The program clearly resonates with the university's environmentally engaged clientele.
"In Ann Arbor and at the University of Michigan, it is expected of us to be responsible environmental stewards," Jackson said. "We ask our customers in a survey if they are aware of what we're doing and if it is important to them, and they definitely care."
The efforts of the UM staff extend far beyond the golf course. Objectives such as sustainability and zero waste are campus-wide initiatives that fit into the university's goals of training the next generation of pace-setters.
"Our core value as a university is to build leaders of tomorrow," Todd said. "If we don't challenge them today, we don't have leaders of tomorrow."