With winter weather patterns returning to more historic norms throughout much of the country this year, it was only a matter of time before those conditions cut into the gains made in rounds played a year ago.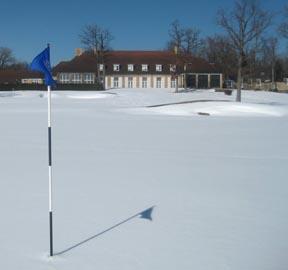 In fact, year-over-year rounds played in January were down in every state but two in Golf Datatech's National Golf Rounds Played Report. January play was up by 2.6 percent in Florida and 1.8 percent in South Carolina compared with the same month last year. Losses compared with last year's record warm winter ranged from less than 1 percent in Washington to 88 percent in Connecticut, North Dakota and South Dakota.
The report measures self-reported rounds played at 3,035 private and daily fee facilities in 49 states (excluding Alaska). 
Regionally, rounds played were down 66 percent in New England (where Connecticut saw the greatest dropoff), 48 percent in the plains states, 51 percent in the Midwest, 21 percent in the south central U.S., 18 percent in the Mountain west, 9 percent in the Mid-Atlantic and Pacific Northwest and less than 1 percent in the Southeast. 
For a bit of perspective, rounds played in January 2012 were up by 2,400 percent in Iowa, 1,500 percent in the Dakotas, 1,200 percent in Nebraska, 740 percent in Michigan and 419 percent in Ohio compared with the same month in 2011.
In those same locations this year rounds were down in January by 77 percent in Iowa, 88 percent in the Dakotas, 63 percent in Nebraska, 70 percent in Michigan and 33 percent in Ohio. That means although losses were significant in many parts of the country in January, many of those areas still are ahead of 2011.
According to last month's report, rounds played were up 5.7 percent throughout 2012. Those numbers are similar to those found in the most recent National Golf Foundation study that reported a 6.1 percent increase in rounds played last year.