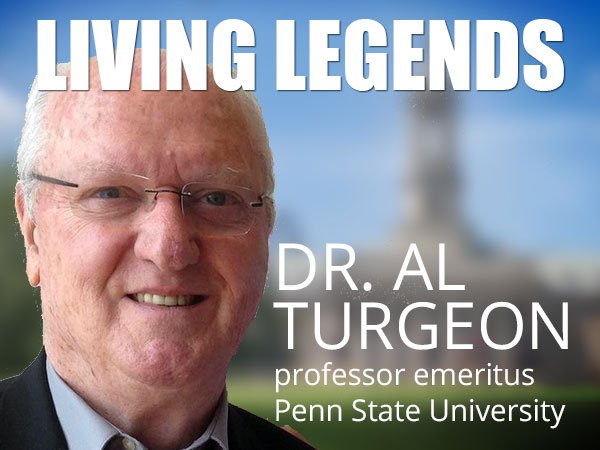 In this episode of Living Legends, presented by the Nufarm Insider, host John Reitman chats with Dr. Al Turgeon, retired professor emeritus of turfgrass management at The Pennsylvania State University.
Turgeon learned a work ethic early on in his father's restaurant and then developed a love of the outdoors and turfgrass by working for his uncle, Bruno Vadala, at Metropolis Country Club in White Plains, NY.
A stint in VietNam as an Army helicopter pilot gave him a new perspective on life and he turned his attention to teaching.
One of his more recent accomplishments before his 2011 retirement was spearheading the development of Penn State's World Campus distance learning program.