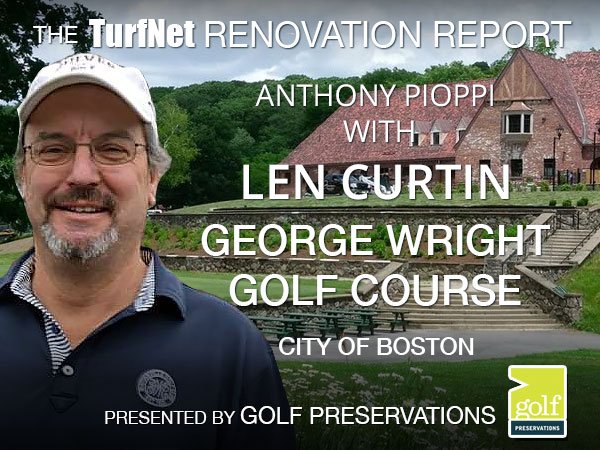 In this episode of the TurfNet Renovation Report, presented by Golf Preservations, host Anthony Pioppi chats with Len Curtin, superintendent at the city-owned George Wright Golf Course, a 1932 Donald Ross course in Boston.
The task of bringing the busy course up to current standards within the fiscal and labor constraints of a city-owned facility has been a rewarding challenge for Curtin, superintendent there since 2004.
Curtin and his staff hosted the Massachusetts Men's and Women's Amateur Championships within a span of two weeks this summer, the first time a Mass Men's Amateur had been held at a municipal golf course.
George Wright Golf Course was built as one of FDR's Works Progress Administration (WPA) projects in the 1930s. The course is named in honor of George Wright, a Hall of Fame baseball player with the Cincinnati Reds but who is credited as a leader in introducing golf to the Boston area around the turn of the century.