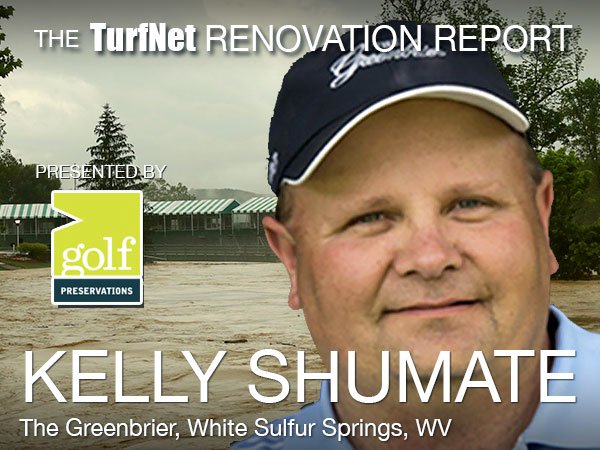 In this episode of the TurfNet Renovation Report, host Anthony Pioppi chats with Kelly Shumate, director of agronomy at The Greenbrier Resort in White Sulfur Springs, WV. 
Only two weeks before the 2016 PGA Greenbrier Classic was scheduled to be played, the entire state of West Virginia was ravaged by 11" of rain in five hours, and resultant flash flooding. 
The golf courses at The Greenbrier were covered with mud and silt, and there was standing water everywhere. Greens were destroyed, and the sand in the bunkers washed away by the rushing waters.
Beyond that, several maintenance team members lost their homes, and nearly all were affected.
Listen to Anthony and Kelly chat about the recovery and restoration process.
Recorded in September, 2018