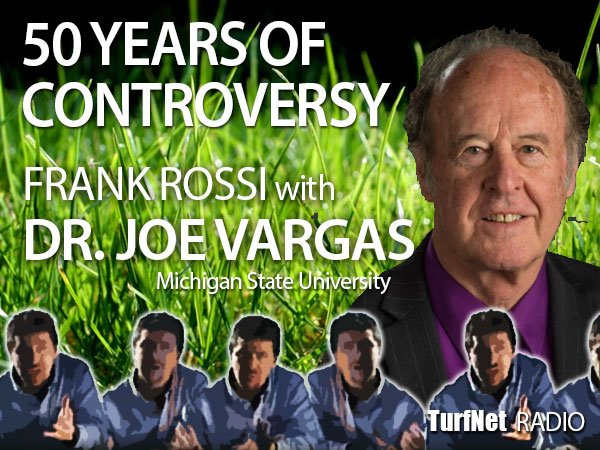 In this episode of Frankly Speaking, Frank Rossi chats with legendary turf pathologist Dr. Joe Vargas of Michigan State University about his 50 year career as a plant pathologist, teacher, and muckraker. Never one to shy away from controversy or "rocking the boat", Joe Vargas is perhaps the original "outside the box" thinker... and having recently received his 50-year service pin from Michigan State, is still at it today
Always ready to drop the gloves with both colleagues and conventional thinking, Joe Vargas is one of a kind. Flamboyant, aggressive and grating to some, he is always entertaining. There is nobody with a better grasp of both the history and current state of turfgrass management.
Presented by Civitas and DryJect.