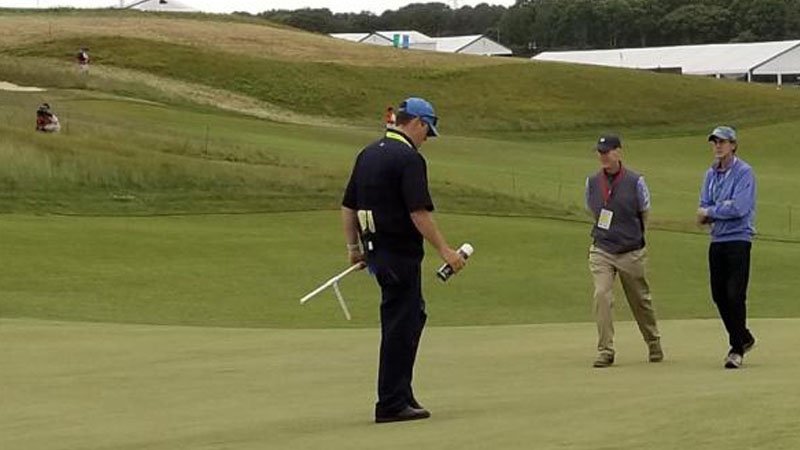 The year 2018 was a memorable year in the golf business, even if it was one many would like to forget. Weather that was unseasonably warm at some times, colder-than-average at others and seemingly far too wet for most of the year dominated much of the year for far too many superintendents.
We have compiled a list of the top-10 most-read stories of 2018 from the pages of TurfNet. Click the headline to read the full text of each story.
Topping the list were the events surrounding last year's U.S. Open: Note to the USGA: Call on the expertise of the GCS.
From off-color greens, to tricky pin placements, a boorish gallery and one of the game's biggest names making a mockery of the rules, the USGA's biggest event of the season could not end soon enough.
After years of preparation and anticipation to show off the William Flynn classic to the world, superintendent Jon Jennings (pictured above walking the course with Brad Klein) and Shinnecock members gave Mike Davis and the USGA what appeared to be a perfect golf course. What greeted the world's best players was anything but perfect, and within a matter of days, the course was a reminder of the 2004 Open, when workers were dragging hoses between pairings on the final day in an attempt to keep the greens alive.
Final-round conditions drew complaints from golfers and, in the most surreal moment in championship golf in recent memory, led Phil Mickelson to backstop a putt to prevent it from rolling down hill.
Exactly what happened is anyone's guess, but repeated U.S. Open set-up woes beg the question: Why are not the trained professionals who are in the business of providing championship conditions to please their members 365 days a year left in charge to since they are in the best position to know how far they can push their courses for championship tournaments? 
Here are the rest of the top stories from TurfNet in 2018.
2. Ohio YMCA takes over golf course with a fresh approach
Hickory Sticks Golf Club in rural northwestern Ohio has defied the odds for nearly 60 years, trudging along in an area with a modest population that has always hovered in the neighborhood of 9,000-10,000 people. It is a conservative area where playing it safe can be a way of life. The golf course entered a new era last month when its former owner donated the 27-hole facility to the YMCA of Van Wert County.
3. Former superintendent finds Plan B in an unlikely place
Former superintendent Trey Anderson left the golf course behind after 20 years for the next phase of his career as director of production for Ieso Illinois, a medical cannabis grower in Carbondale, Illinois.
4. Women in turf encourage others to follow in their footsteps
Since the days of Old Tom Morris, becoming a golf course superintendent has largely been a man's job. Two female superintendents in Canada, however, are paving the way for others who want to follow in their footsteps.
5. Cold temps deal blow to some Grand Strand courses
One of the first signs that the weather was knocking the golf turf business off the rails in 2018 occurred in the Myrtle Beach area when cold temperatures last spring affected playing conditions at an estimated 30 percent of the area's golf courses. The widespread damage prompted former Clemson turf pathologist Bruce Martin to describe the damage as the worst he had seen on the Grand Strand in 30 years.
6. Opinions vary on solid tine vs. core aerification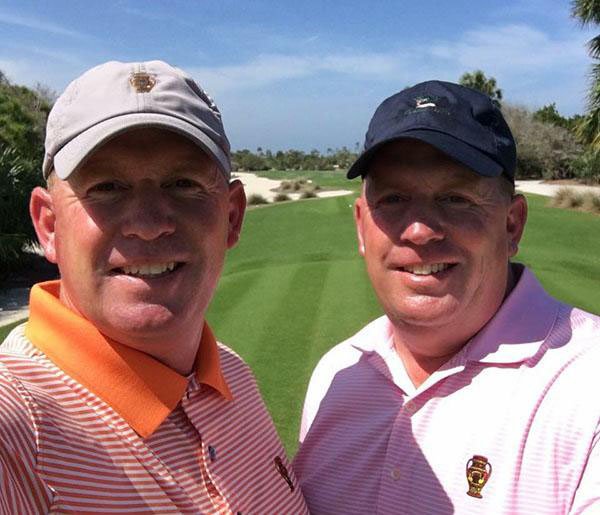 There are differing schools of thought on aerifying greens - namely whether to pull a core, and what to do with them after extracting them. Superintendents in different parts of the country weigh in on which method they prefer and why. 
7. Colo brothers: Taking Florida by storm
Both professionally and personally, John Colo is no stranger to adversity. Fortunately, he and brother Jim (both pictured at right), who also is a superintendent, have each other to lean on as they ply their craft in South Florida.
8. Myrtle Beach courses closed to repair Bermuda greens
Unfortunately for superintendents - and golfers - troubles continued into the year in Myrtle Beach as at least a dozen courses to repair Bermudagrass greens that went uncovered over the winter and showed significant damage by spring.
9. Saunders leads revival at Pittsburgh classic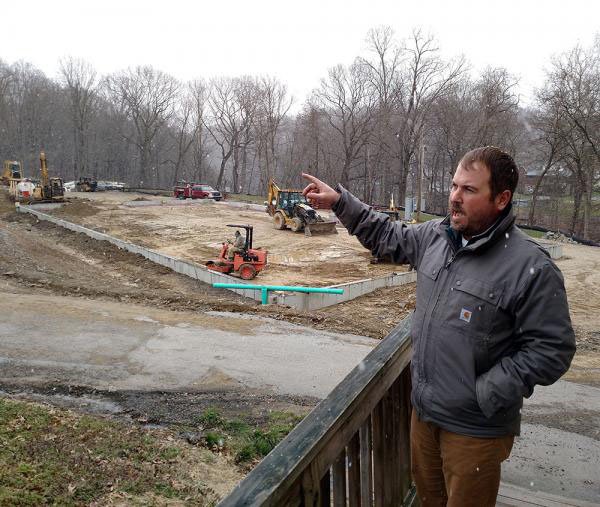 The Pittsburgh area is home to some of the country's best golf courses. There was a day when the Longue Vue Club was on that list. After years of neglect and disrepair at Longue Vue, superintendent Josh Saunders (at right) has the course back in that conversation.
10. Reigning superintendent of the year going out with a bang
Dick Gray put the exclamation point on his reign as 2016 TurfNet Superintendent of the Year by unveiling a newly redesigned Ryder Course at PGA Golf Club in Port St. Lucie, Florida. It was the fourth renovation in four years for the 74-year-old Gray.