A walking tour of Kerteminde...
Posted 13 June 2018 · 382 views
Hi everyone! I'm Parker and I'll be your tour guide for today. Today we're taking a little trip to downtown Kerteminde, a normally quiet little town on the island of Funen in southern Denmark. It's my home for the summer.

View of Kerteminde from the north beach.
During the summer months, Kerteminde attracts lots of visitors. The town has a beautiful harbor, clear water beaches, great local restaurants and various events for everyone to enjoy.
I took a quick trip into town and stopped by the beach and found a bunch of youth soccer games going on. The games drew a pretty decent sized crowd. Along with the beach soccer courts, there were some volleyball nets for anyone to get in some fun exercise.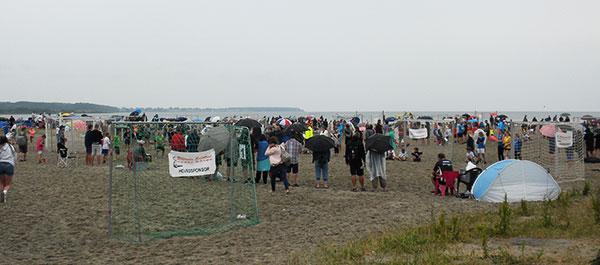 Volleyball and soccer area for the locals to have some fun. As you can see, sweaters and jackets were the order of the day.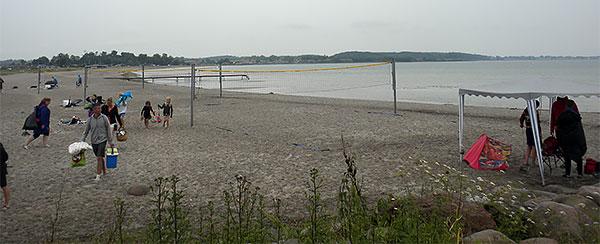 Some areas of the beaches are quite rocky, but the areas farther into town are pretty soft.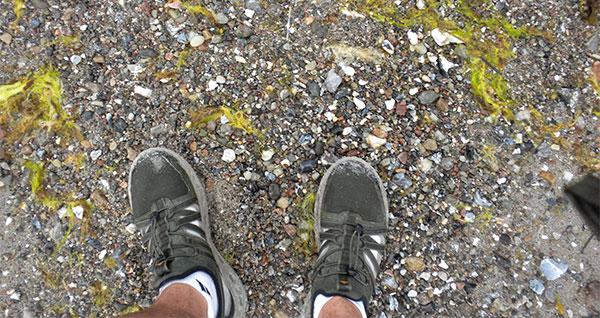 Ouch!
Down by the beach, there's a little putt-putt golf course for families to enjoy and grab an ice cream cone on a nice summer day.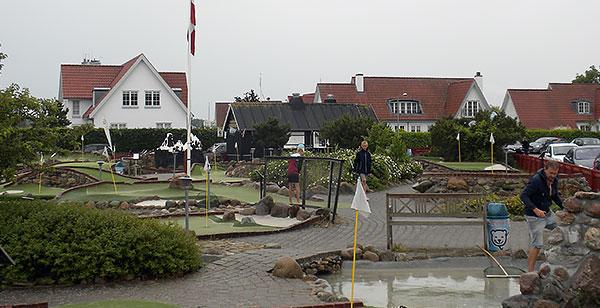 Not quite the Nicklaus design at Great Northern, but still fun for families to spend time outside.
Walking farther into town, we pass the Kerteminde Kommune. This is their city hall, which is where I had to apply for my 3-month residence permit.

The city hall, where Kertemindes governmental business takes place.
Beside the Kommune is the Superbrugsen, which is similar to a mini-Walmart. Most of the locals go here to purchase their groceries and other basic items you can find in a supermarket.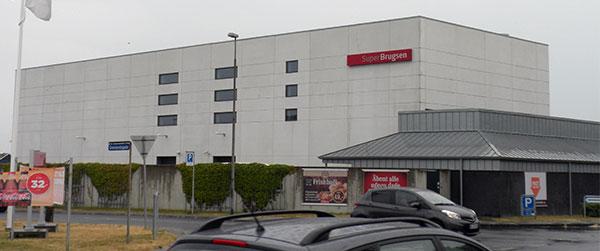 Anything I need, within a 5 minute bike ride.
After walking past the Kommune and Superbrugsen, we can get a better look at the harbor. Kerteminde is known for being a fishing village, but there are lots of pleasure craft around.

The harbor is full of boats and freezing cold water.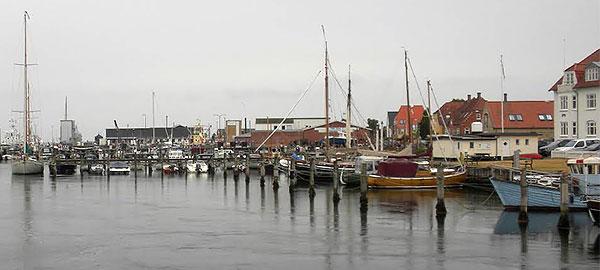 Given the fact that Kerteminde brings in a good heap of fish, you can also imagine that there's a good bit of fish restaurants. A good one downtown is Rudolf Mathis Fiskerestaurant. It's located along a cool little outlet right in the middle of town.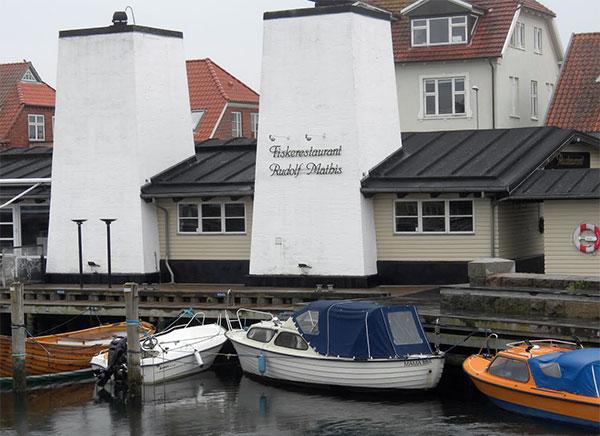 Nice little local joint on the water.
After grabbing a bite to eat, people enjoy walking around town to see the beautiful architecture of the buildings, homes, and the old-fashioned cobblestone/brick streets.
Interesting buildings, structures, and roads.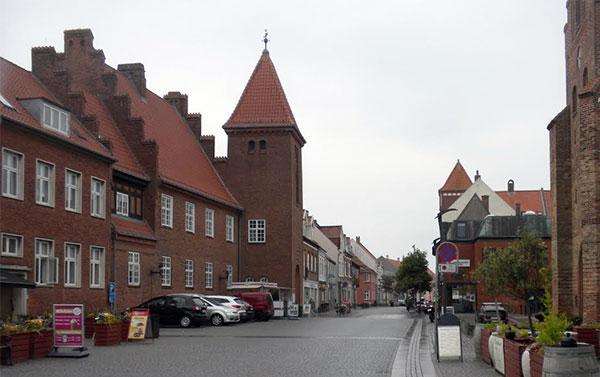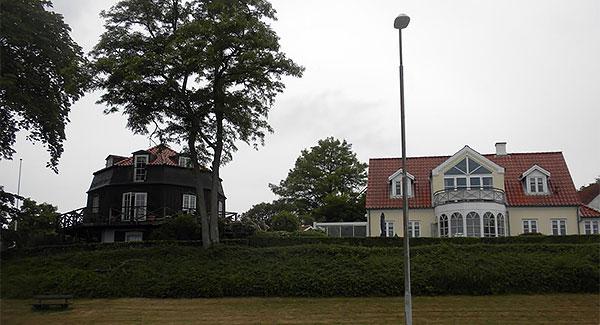 When walking downtown, you may stumble across this local ice cream shop.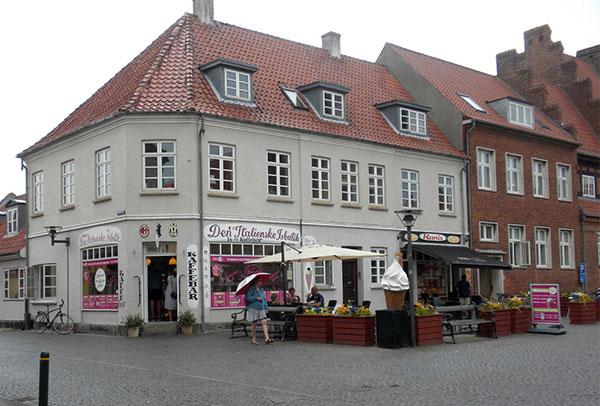 The local ice cream has my approval!
Tourists enjoy grabbing an ice cream here and sitting down by the outlet where the locals kayak and the kids jump off the downtown bridge.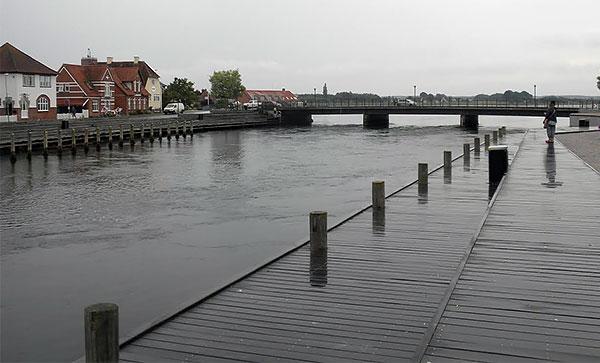 I saw kids jump in the Scandinavian freezing cold water, but this southern boy is gonna stay dry!