Jorge Croda, CGCS, to report on golf and golf maintenance in Europe
Welcome to the next chapter of TurfNet on Tour! This blog series was originally established to showcase TurfNet's contributions to the maintenance team for the Irish Open at the K Club in May. 
Longtime TurfNet member Jorge Croda, CGCS from Southern Oaks Golf Club in Burleson, Texas is headed back to Europe (we say BACK since he joined us on the
2015 TurfNet Members Trip to Ireland
.) While there he will visit a number of course managers in Italy and Spain so it only seemed right to continue TurfNet on Tour as a way for Jorge to share his experiences from these course visits.
Jorge recently announced in his blog: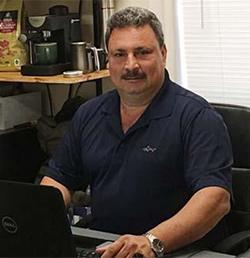 "At the end of this month I am traveling to Europe and am excited to have the opportunity to meet others in the golf industry in Spain and Italy.  I will be visiting courses in Costa del Sol and Barcelona in Spain and also in Italy will be visiting courses in Toscana and Northern Italy.
I am looking forward to forging new relationships with superintendents that experience golf everyday from the viewpoint of a different culture.  Being able to talk with them and learn about what accomplishments and challenges they face will help me to grow within my superintendent role.
I look forward to sharing these experiences with you, stay tuned!"
A native of Mexico, Jorge has been golf course superintendent at Southern Oaks since May, 2013.  He recently achieved his CGCS status, and was a
TurfNet Superintendent of the Year Finalist
in both
2014
and
2015
.
Jorge has a BS in Engineering from Universidad Regiomontana, A.C. in Monterrey, Mexico. He is a certified coach of the First Tee of Fort Worth, and is a passionate advocate of the game and how understanding and applying the fundamentals of the game of golf can help everyone succeed in life.