Bradley Klein reflects on Arnold Palmer and his impact on golf
---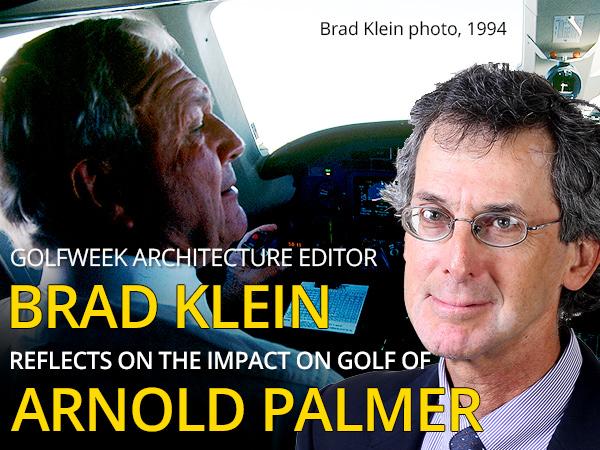 In this episode of The Renovation Report, host Peter McCormick chats with Bradley Klein, architecture editor of Golfweek, about Arnold Palmer and his legacy within the golf industry.
Brad had numerous interactions with Palmer dating back to 1976.  He recalls some of those anecdotes, including flying in Arnie's plane, and the time they were in Palm Springs and Arnie threw him the keys to his Cadillac, telling Brad to have fun for a few days while he tended to a few things.
With this recording done just a day after Palmer's passing and at the beginning of Ryder Cup week at Hazeltine, it's an apt time to reflect on Palmer's immeasurable impact on golf.