Rockbottum Radio: 'Bottum Golf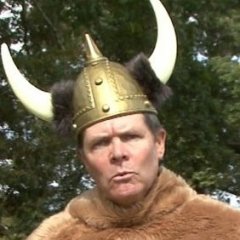 In this episode of Rockbottum Radio, broadcast live from the Rockbottum Country Club proshop, I explain Momma's newest attempts at Growing the Game: 'Bottum Golf... and Archery Golf, alongside Soccer Golf and Disc Golf. The biggest benefit of 'Bottum Golf? Listen and find out.
In other matters, I ponder whether Snow Moles really exist, or whether it's just more fear-mongering by the scientists from Up North.
Also in this episode, an improved calibration for the Deathmeter: the WSRF Index. "'Cause ball roll don't have nothin' to do with speed, measuring the Won't Stop Rolling Factor makes a lot more sense."
Lastly, in the popular Storytime segment, I'll finally reveal what was really in Mountain Harvey's lunch bag. Check it out.