Finally, A Cool, Calm Morning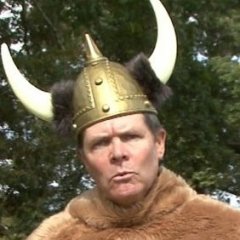 The morning we've been waiting on for 120 days.  Cool, dry, brisk and happy.
If it wasn't for one minor problem, this day would be perfect.  Glorious.  Perfectly glorious.
And that one thing is:  The Anti-Climax that always hits when it appears the hellish heat of summer is beginning to loosen its grip.
It happens every year at Rockbottum CC and this year, Momma filmed the Anti-Climatic Moment.
We invite you to join us, Here At The Rock, for a few moments of what we think is almost . . . a Perfect Day.