Scenes From A Field Day At Rivermont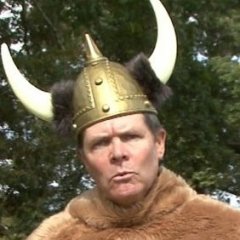 Mark Hoban, aided by Dr. Derek Settle, organized another Rivermont Field Day to update the golf world on his Low Input, Future of Golf Research.  Lots of important forward thinkers showed up, along with a couple of backward thinkers from Rockbottum Films.
The rain, dark skies and humidity running at 113% prevented us from capturing the entire event, but we managed to grab a few scenes.  
1