Fixin' Golf--Tactic #22: SPEEDY GOLF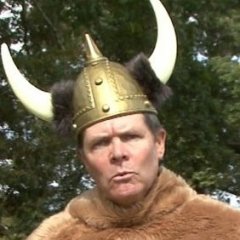 Walter Hayduke, the newly elected Green Chair at Rockbottum CC, returned from the TurfNet Bandon Dunes Trip, convinced he had witnessed the future of golf.
Walter was so enthused by what he saw at Bandon, he became a Speedy Golf Evangelist and rewrote the Rules of Golf and the Rockbottum CC Employee handbook on the bus ride home.
Speedy Golf is now mandatory for all Rockbottum employees and Ludell was forced to produce the following training video explaining how golf can now be properly fixed.