GCS Stress Relief (Classic)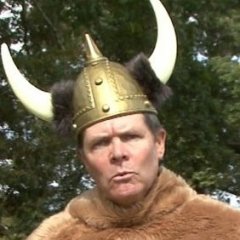 Due to a sudden spike in the level of Golf Course Superintendent Stress, Rockbottum CC has issued an emergency re-release of the original version of GCS Stress Relief.
Newer TurfNet members may not be aware of GCS Stress Relief, so we reached back into the archives, just in time for The Fourth of July.
Here at the Rock, before we abandoned bentgrass and went Ultra-Dwarf, The Fourth of July was peak stress; roasting greens, failing pumps, alienated offspring, high blood pressure and sarcastic wives all combined to make things difficult.
But dont despair, theres a simple answer contained in this short film.