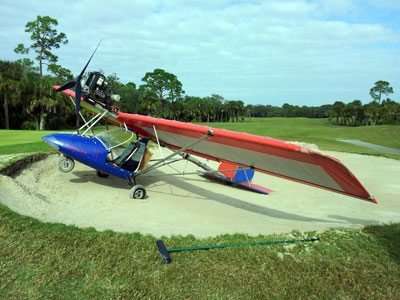 An ultralight plane made an emergency landing Tuesday, January 1, on the sixth hole of the Viera East Golf Course in Rockledge, Florida, and rolling into this bunker.
The plane took off from the Rockledge Airpark, but soon after was forced to touch down.
According to Scott Mosher, superintendent at Viera East, there were no injuries but the bunker had to be dressed up a bit after the plane was removed.
Photo credit: cfnews13.com.