Posted 01 March 2017 · 1,273 views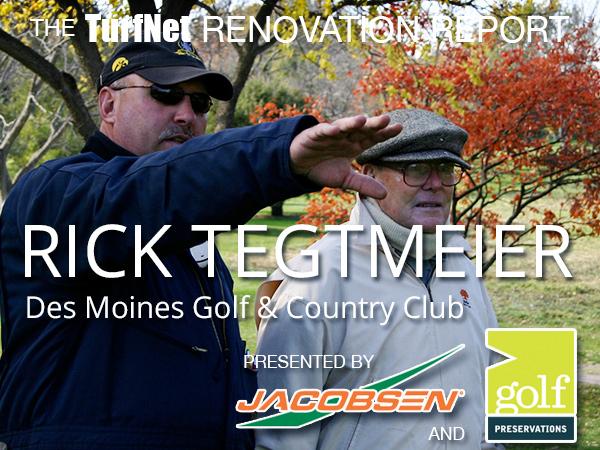 In this episode of the TurfNet Renovation Report, host Peter McCormick chats with Rick Tegtmeier, CGCS MG, about the recently completed four-year, 36-hole renovation project at Des Moines Golf & Country Club where he has been director of grounds since 2007. A humorous anecdote about architect Pete Dye... mistakes made and lessons learned... tips for dealing with architects, working with contractors and how to get the best from in-house staff... Rick lays it all out for us.
Whether you're embarking on a renovation project or might be some day in the future, there's something for everyone to file away and put to use.