A Few Days of Rest and Relaxation...
The first few days of my trip were spent in Madrid, Spain, and were full of relaxing and enjoying the culture of Madrid with my wife, Linda.
We began our tour at the center of Madrid at 0 km, La Puerta del Sol.  Spain is rich with history.  We visited monasteries, basilicas, the Palace which has housed numerous kings, Kings Philip II, Philip III and Philip IV.  We have also been enjoying lots of tapas and wine!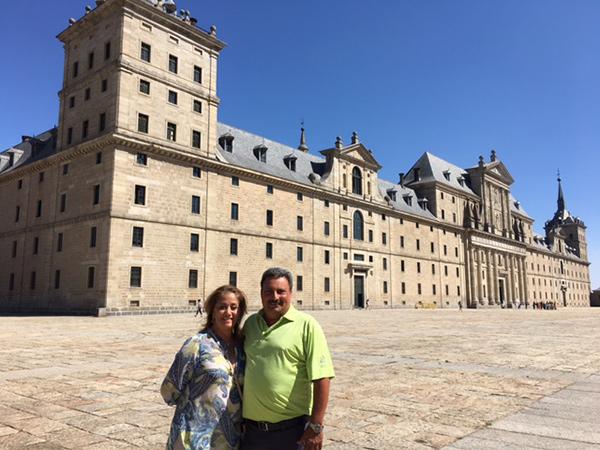 With my wife, Linda, at the Palace in Madrid.
We then boarded the AVE, a train with speeds up to 260 km/h, bound for Granada.  I look forward to our next stops and my golf course visits!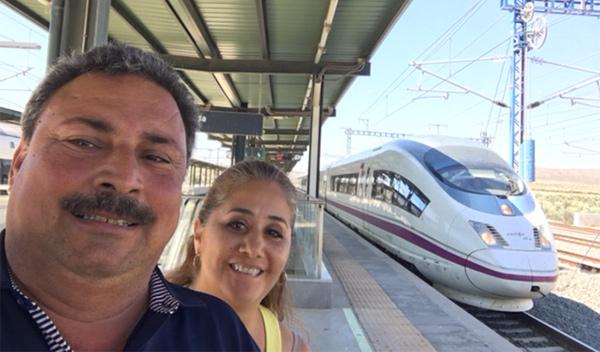 Getting ready to board the AVE, bound for Granada.