Golf stops on the Costa del Sol
The Costa del Sol ("Coast of the Sun") is a golf-rich region in the south of Spain along the coastline of the Province of Malaga.
On July 25th and 26th I visited Real Sotogrande Golf Club in Sotogrande, and met with Patrick Allende, Ignacio Soto and his assistant, Antonio. The course has recently undergone reconstruction. The Bermuda 419 is superb and the fairways and greens show high quality. In the afternoon I was invited by Ignacio Soto and his assistant Antonio to play the course. Part of the reconstruction involved changing all of the surfaces of the greens. After seeing and playing these greens, I contacted the University of Pisa in Italy which has researched the materials and am going to investigate further.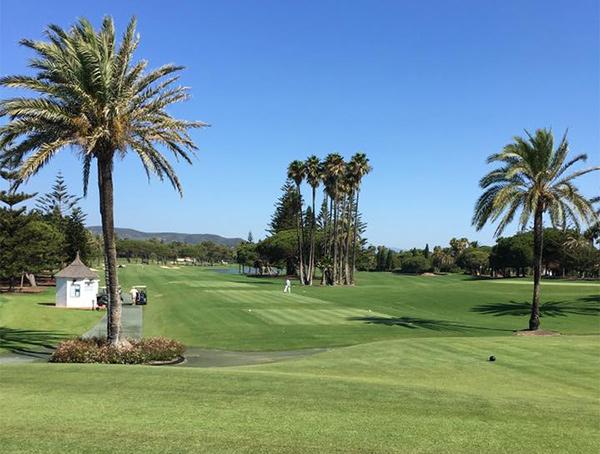 Real Club de Golf de Sotogrande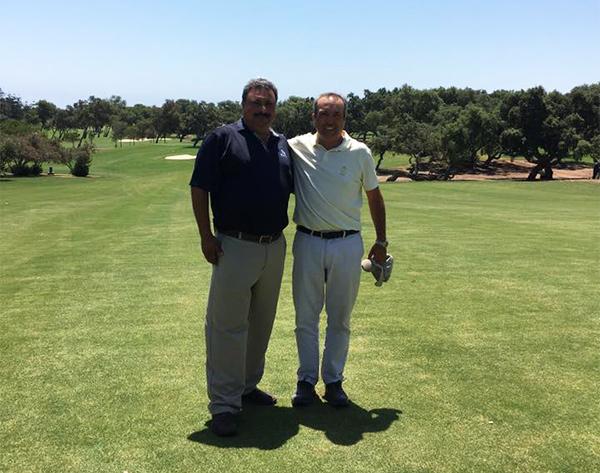 With Patrick Allende at Real Sotogrande Golf Club
On the 27th I visited Valderrama Golf Club (also in Sotogrande and only a few miles from Gibraltar) and met with Adolfo Ramos who is in charge of maintaining the course.  The course has recently had all 18 holes renovated and is spectacularly maintained. iI has a challenging design with narrow fairways, lots of wooded areas and small greens and tee shots. This course is for members only but definitely creates memorable experiences for all visitors.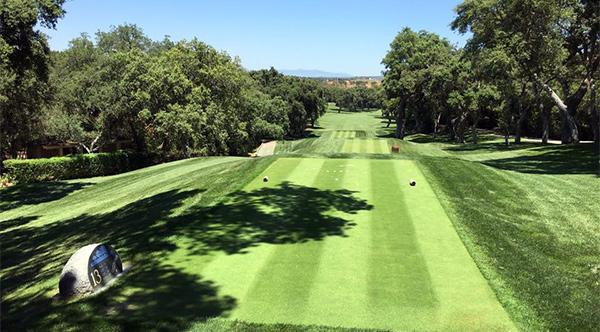 The 13th hole at Valderrama Golf Club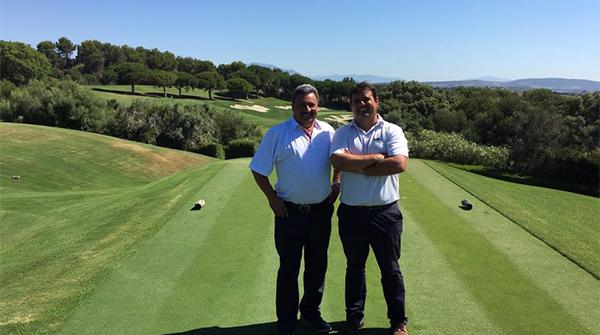 Me with Adolfo Ramos at Valderrama Golf Club.
On the 28th I visited La Reserva Golf Club and met with José María Menacho who is in charge of course maintenance.  This course has a staff of about 30 people and an operating budget of 1.2 to 1.6 million/year.  They lease their course maintenance equipment. He was very excited to show me the renovations that had been done on the course. The back greens have been enlarged with the consideration of having viewers in major tournaments and the necessity of wide fairways and large greens. The bunkers at this course have lots of character and are challenging to all level of players. Most of the course has Bermuda 419 and they experience issues with creeping bentgrass.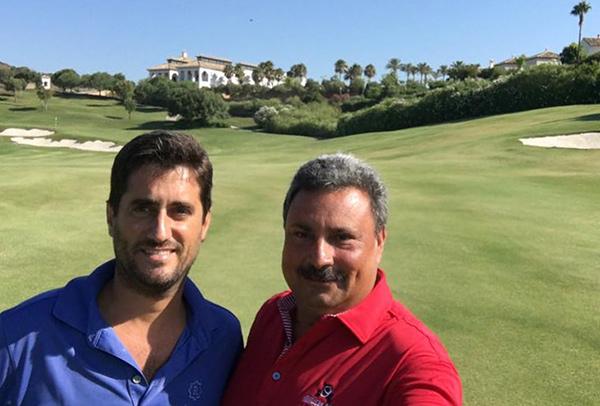 Me with José María Menacho at La Reserva Golf Club.