Trip highlight: Real Club Valderrama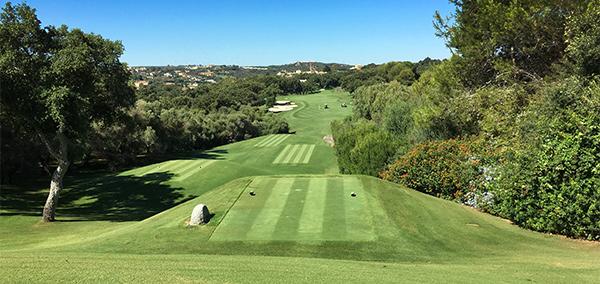 Valderrama Golf Club is the most prestigious golf course in Europe. Located in the resort of Sotogrande in the Andalusia region of southern Spain, Valderrama is a members-only club that has hosted several notable tournaments through the years.  Some of them include the Ryder Cup in 1997, Volvo Masters, Amex, Andalucia Masters and Spanish Open. 
The superintendent of the course is Adolfo Ramos.  He extended wonderful courtesy to me and took the time to show me around the whole course.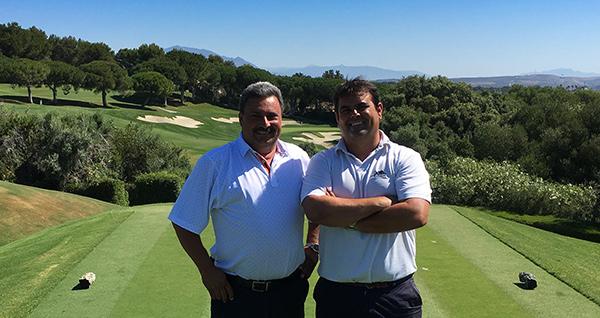 Me with Adolfo Ramos, superintendent at Valderrama Golf Club.
Golf courses in Europe face much stricter environmental regulations than courses in the United States and have to adjust their cultural practices in order to maintain the course while still operating within regulations.  This course has magnificent character and provides memorable experiences on every hole.  The fairways are narrow and the greens are small; the course is full of its signature cork trees and requires players to use precision in their golf game. 
An interesting fact about the course is that it is one of only two clubs in Europe to be awarded full Audubon status for its nature conservatory practices.  It was a genuine honor to be able to tour and play this course and definitely one of the highlights of my golfing experiences while in Europe.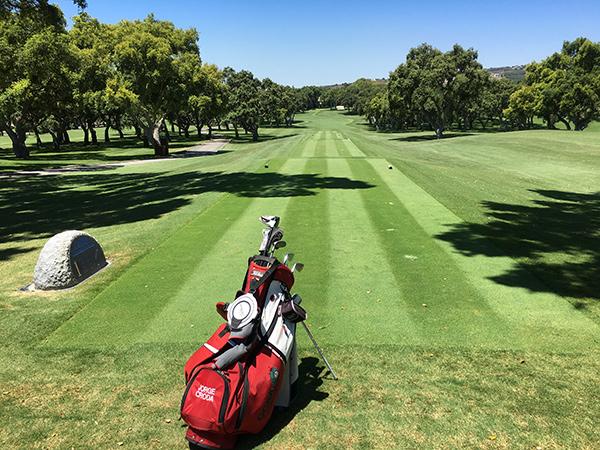 Ready to tee off on the first hole.