Skeletal Golf Theory: The Business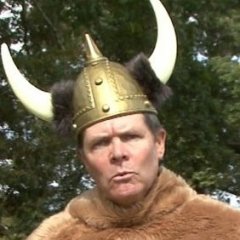 In Part 1 of SG Theory, we discuss the business of golf, as opposed to the game of golf.  For those who desire letters behind their name and cannot afford big dues, travel and mandatory classes, here's your chance to do it the Skeletal Golf way.
Just watch the film series on Skeletal Golf, take the test and earn the right to follow your name with MOG, the designation of the certified member of the Mystic Order of Greenkeepers.