From The Vault: The 2nd Film From Rockbottum CC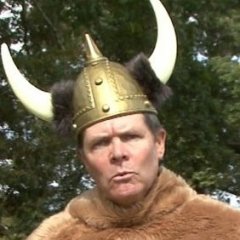 For your entertainment, we present, from deep in the bowels of the Rockbottum Films vault, our second major production:  "Customer Service".
The audio in this historic film is clippy at times, even glitchy, (it was pre-Sennheiser) but we didn't think you would mind.  After all, where else can you watch a GCS push a mean old lady golfer into a deep bunker?  
You know you've been tempted to do the same thing.